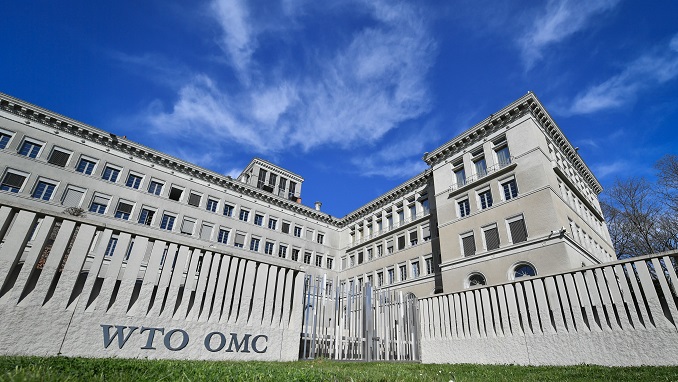 The World Trade Organization (WTO) has sided with Russia in a dispute over railway vehicles and equipment launched by Ukraine in 2015, Politico reports.
In October 2015, Kiev filed a claim with the World Trade Organization against Russia over restrictions slapped on supplies of Ukrainian rolling stock and railroad switches.
According to the data provided by Ukraine, exports of rolling stock and switches to Russia dropped from $1.7 billion in 2013 to $51 million in seven months of 2015.
The restrictions hit the Kryukov carriage-building plant and the Dnepropetrovsk switch-building plant, as well as other enterprises. They off key markets in Central Asia and the Caucuses, which Ukrainian exporters can only reach by Russian roads. The move came amid continuing conflict between the two nations over Russia's annexation of Crimea in March 2014 and a war in eastern Ukraine that's now in its fifth year.
Although the U.S. backs Ukraine in the larger territorial conflict, both the U.S. and Russia argue the WTO has no right to weigh in on the case Ukraine brought against the transit restrictions.
That's because Moscow says it imposed its restrictions as a national security measure under Article 21 of the General Agreement on Tariffs and Trade, which allows members to take actions that violate their WTO commitments for purposes of national security.
The U.S. government argues that "the dispute involving essential security is political in nature and, therefore, beyond the proper authority and competency of the WTO to assess."