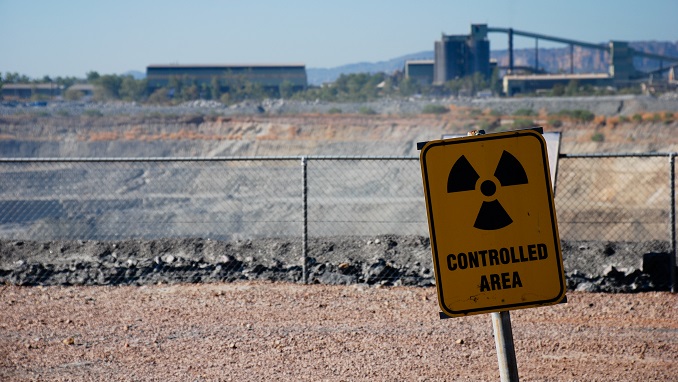 The China National Nuclear Corporation (CNNC) will invest into the construction of a uranium mine in the Transbaikal Region in East Siberia for a 49% stake in the joint venture and 600 tonnes of uranium per year, according to RBC.
Russia's state-owned nuclear energy corporation Rosatom has been unable to attract financing in Russia for the project. The report states that the Russia-China Investment Fund for Regional Development, acting on the behalf of CNNC, is ready to invest 16.1 billion rubles ($283 million) in the construction.
Under a term sheet signed on Monday, the fund will invest $44.5 million in the construction of surface facilities and re-activating one of the mines, the fund's Director General Rustam Temirgaliyev said.
According to Temirgaliyev, CNNC and ARMZ Uranium Holding Co. will also sign an offtake contract in late March on the supplies of 50% of uranium from the mine to China. A source familiar with the agreements said China expects to get some 600 tonnes of uranium per year if the mine has a capacity of 1,200 tonnes. Later, the Chinese side plans to agree on the supplies of enriched uranium.
An analyst at the AKRA analytical agency, Maxim Khudalov expects that China will see a return on investment in nearly seven years, in line with the industry average.
China has 38 nuclear power reactors in operation and plans to build another 20 reactors by 2020. The country has been actively investing in uranium production projects in Namibia, Kazakhstan, Canada, Uzbekistan and Niger, the paper writes.
"For a country which imports 18,000 tonnes of uranium per year, mainly from Kazakhstan, this amount of 600 tonnes from Russia is just nothing. Apparently, this is a mutually beneficial political project," Editor-in-Chief of the Atominfo portal Alexander Uvarov said.