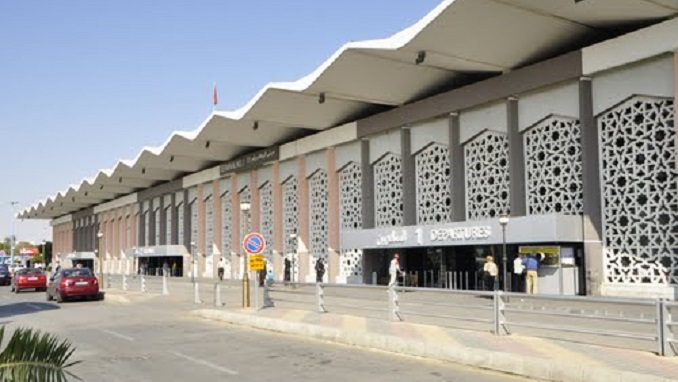 Companies from the Russian airport construction business are considering the renovation of Syria's Damascus airport as an important possible project, Dmitry Belik, a deputy of the State Duma (the lower house of Russia's parliament), said on Saturday according to Russia's Federal News Agency.
On Monday, Syria's Transport Minister Ali Hamud said at a meeting with the Russian delegation that Syria was planning to build a new international terminal at Damascus airport, which would have a capacity of up to 15 million passengers per year. Currently, the airport in the Syrian capital has a capacity of five million travelers per year.
The Syrian minister was convinced that "Syria will become an air hub for different Arab countries."
"There were Russian companies, a business community that is ready to invest in Damascus airport and that is engaged in the construction of terminals, airport infrastructure," Belik said. "The talks touched upon the issue."
The lawmaker added that the sides discussed direct flights connecting Syria and Crimea.
"If we together defended Syria, we should start cooperating in conditions of peace. What is more, there are all prerequisites for this," Belik added.
Earlier this week, the Russian delegation, which brought together Sevastopol Governor Dmitry Ovsyannikov and MP Dmitry Belk, visited Syria. The authorities of Sevastopol and of Tartus province signed a cooperation agreement.
According to Belik, Syrian President Bashar al-Assad said at a meeting with the Russian delegation that he planned to visit Crimea and Sevastopol and "to expand cooperation, including in the tourism sector."