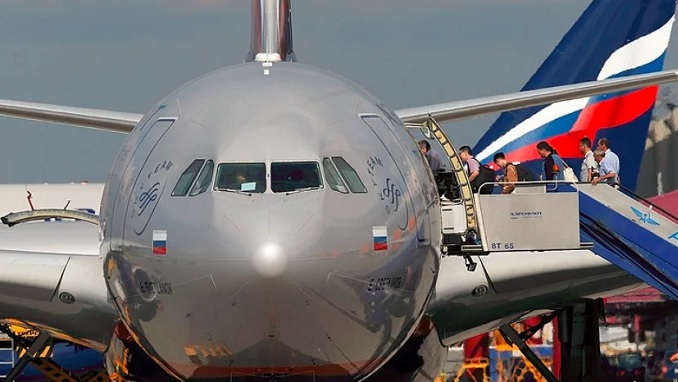 Russian airline Pobeda, a low-cost company which is part of the Aeroflot group, may purchase 30 new Boeing 737 MAX8 aircraft, according to information on Russia's state procurement website.
The company is now holding a tender for consulting services for the purchase of aircraft, documents published on the website reveal, according to Vedomosti.
A statement from the company says it is looking for "consulting (legal) services to agree on terms of the transaction for the purchase of 30 new Boeing 737MAX8 aircraft (with the possibility of conversion to Boeing 737 MAX10 and /or Boeing 737 MAX8-200 aircraft), with the possibility of subsequent conversion of this transaction to sale-and-leaseback transaction."
The overall purchase of the aircraft is estimated to cost around $1.8 billion, according to Russian media.
Earlier, a source told the Kommersant newspaper that the company had already signed a contract for the purchase of 15 such aircraft and the deliveries will start in 2019.
Then a source with Pobeda said that the low-cost airline was considering replenishment of its fleet with new Boeing 737MAX aircraft in the future, but did not disclose the details of the possible deal.
Currently, Pobeda has 20 older Boeing 737 NG aircraft. The airline is Russia's first low-cost company. It operates flights to 37 destinations, including 11 international, among them Germany, Cyprus, Italy, Austria, Armenia, Georgia, and Azerbaijan.