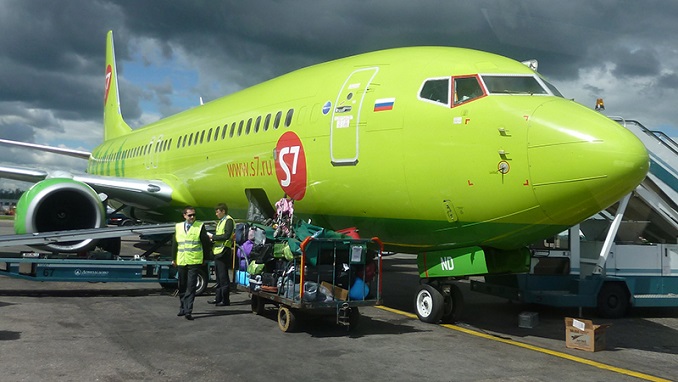 S7 Technics, Russia's largest independent aircraft maintenance, repair and overhaul (MRO) provider, completed another re-delivery check on an Airbus A320 at its Mineralnye Vody base in October, Russian Aviation Insider reports.
The aircraft, previously operated by Russia's flag carrier Aeroflot, is now ready to continue operations in the fleet of Aeroflot subsidiary Rossiya Airlines.
Under a long-term general contract, Aeroflot has now been cooperating with S7 Technics for more than three years, in an agreement that covers a spectrum of periodic maintenance checks on western-built narrow-body aircraft. The first check on the Russian flagship carrier's aircraft under this agreement was completed in February 2015 at S7 Technics' Siberian site in Novosibirsk.
The company's Mineralnye Vody facility in southern Russia now specializes in completing its contracts for those re-delivery checks required when an aircraft changes operators.
"For maintenance service providers, a redelivery check is a serious competence trial. The main challenge of these checks – apart from the standard set of works aimed at the aircraft's continued airworthiness – requires ensuring that the aircraft and, equally importantly, its documentation, complies fully with the terms of the leasing contract. For this you need certain experience," comments Igor Panshin, S7 Technics' deputy general director for planning and sales.
S7 Technics performed its first ever re-delivery check five years ago on an aircraft operated by S7 Airlines, also part of the S7 Group.