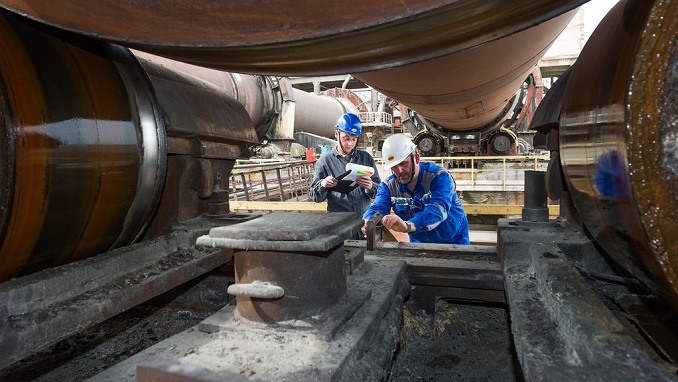 Russian steelmaker NLMK has invited France-based international engineering group Fives to Russia to present its breakthrough technologies, Steel Times reports.
Fives and two other French firms – energy companies Engie and Dalkia – were formally invited by the French embassy in Russia and together with Sylvie Bermann, the French ambassador to Russia, visited NLMK's Lipetsk facility last week and discussed future cooperation.
Guillaume Mehlman, president of the steel and glass business lines at Fives, said he was greatly impressed by what he saw at Lipetsk and the fact that the facility delivered more than 2.5 million metric tons of iron per year.
During the meeting, Fives presented its latest technologies to NLMK's top management, focusing on the growing demand for new grades and high-end products and providing an overview of its expertise in technological processes, breakthrough technologies and digital solutions, including real-time quality management software, Eyeron.
Fives was recently contracted by NLMK Europe Strip to provide consultancy services for quality improvement, defect analysis from upstream to downstream, surface inspection system fine tuning and technical support assistance.
In 2017, Fives participated in NLMK's strategic development workshop where it shared process expertise and information on mechanical, thermal and induction technologies and how they can help steelmakers reduce operational costs.