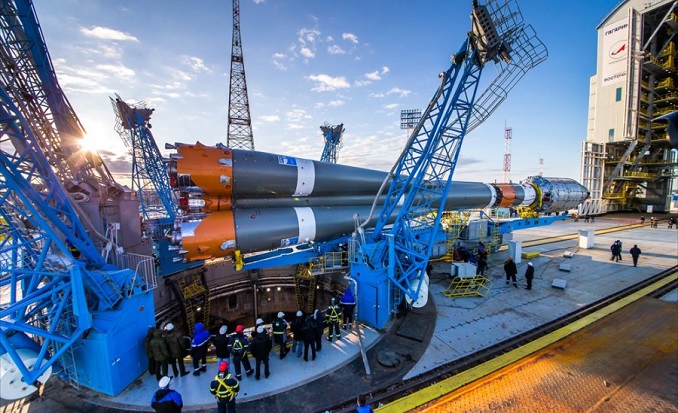 The construction of a launch pad for the Angara carrier rocket is underway at the Vostochny spaceport in the Russian Far East, materials presented by the Khrunichev Space Center reveal, according to RIA.
"Work is underway at the Vostochny spaceport to build infrastructure for preparing launches of Angara carrier rockets and the universal launch compound of the Amur space and rocket center," the materials, presented at the Army 2018 international military forum on Tuesday, show.
Russia's State Space Corporation Roscosmos earlier said that a contract with the construction company Kazan for building the second stage of the Vostochny cosmodrome would be signed in late August and work would begin in early September.
The construction of the launch pad for the Angara carrier rocket at the Vostochny spaceport was scheduled to begin earlier this year. Technological equipment for the construction was delivered to the cosmodrome in August last year. The launch of an Angara rocket from the new pad is expected in 2021.
The first launch site at the Vostochny space center was built in 2012-2016 for Soyuz rockets and the first launch from it was carried out on April 28, 2016.
The Army-2018 international military and the technical forum was opened in Kubinka outside Moscow on Tuesday and will run through August 26.