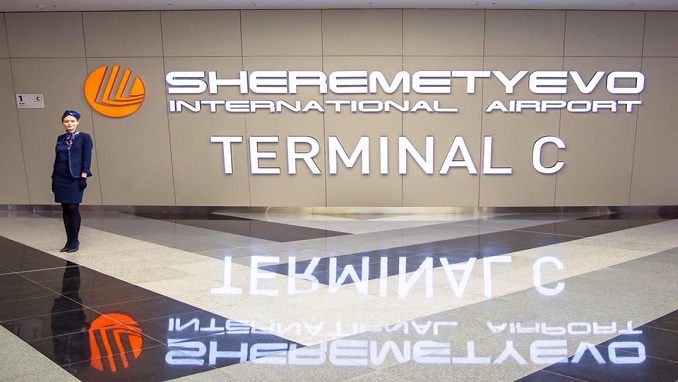 After officially opening its brand new Terminal C1 last month, Sheremetyevo Airport's next terminal will be built no earlier than 2026. The airport plans to increase the capacity up to 100 million passengers with its long-term development strategy, the Chairman of the Board of Directors of JSC SIA, Alexander Ponomarenko, said in an interview with Vedomosti.
"We plan further infrastructure development taking into account the development programs of our partner airlines, and first of all the primary carrier – Aeroflot Group. The next one is the so-called Terminal C2, the design of which we are starting now, but the construction is planned for the period from 2024 to 2026 (the projected start of operation is the first quarter of 2026)," Pomonarenko explains.
The Terminal C2 will serve international flights and it is expected that it will have a capacity of at least 15 million passengers per year, Ponomarenko added.
After initially planning to increase Sheremetyevo's capacity to 85 million passengers, last year the airport's management decided that the goal should be much bigger – 100 million passengers per year.
"This year, a new airspace facility of the Moscow air hub started its operation. And if earlier the 'airspace' would allow us to have arrival and departure of flights serving a maximum of 85 million passengers, the new facility will have the capacity to serve 110 million passengers. The second possible limitation is airport capacity. In 2019, the third runway was completed. All this allows us to plan the development so we are able to serve up to 100 million passengers per year," Ponomoarenko points out.
The construction of the Terminal C2, and the deep reconstruction of Terminal F that would follow, is going to give the airport its expected capacity of 100 million passengers per year, Ponomarenko further noted.
The recently opened Terminal C1 has an annual of 20 million passengers and is one of the biggest international terminals in Europe. The complex comprises the main building, a control tower and a parking space for up to 2,500 vehicles,
The new Terminal was built as part of the Long-term Airport Development Program, and its design and construction phase lasted 33 months, from April 2017 to January 2020.