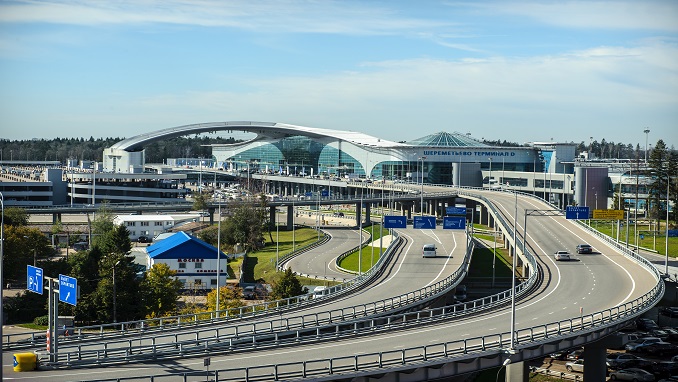 Sheremetyevo Airport will provide free parking for electric vehicles during the 2018 FIFA World Cup, and for the summer season as well, the Airport's press service said.
"As a part of the preparations for the 2018 FIFA World Cup, the first fast charging station of the single charging infrastructure of the Moscow Region of the Ministry of Energy of the Moscow Region, opened from the Leningrad Highway towards Sheremetyevo International Airport. The opening of a fast charging station near Sheremetyevo will expand the possibilities for using electric transport while traveling to the airport. During the World Cup 2018 and summer holidays, from June 9 to September 1, 2018 Sheremetyevo provides an opportunity for free long-term parking of electric cars", the statement read.
The new fast charge or fast-charging station, with capacity of 50 kW, provides charging of an electric vehicle from 0 to 80 percent in 20 minutes. Moscow Region plans to open 10 similar charging stations in 2018.
"The parking is designed for 980 cars, equipped with a comfortable client zone and video surveillance, and customers will have a free 24-hour shuttle to the terminals and back. During holiday season, the cost of parking in the parking lot P-12 is reduced to 300 rubles per day, while you can leave your car under the open sky for just 200 rubles – the lowest tariff among the largest airports in Russia," the press service noted.
One of the key elements during the preparations for the World Cup 2018 was the creation of a single parking space, which includes new, equipped parking lots with a differential tariff system.