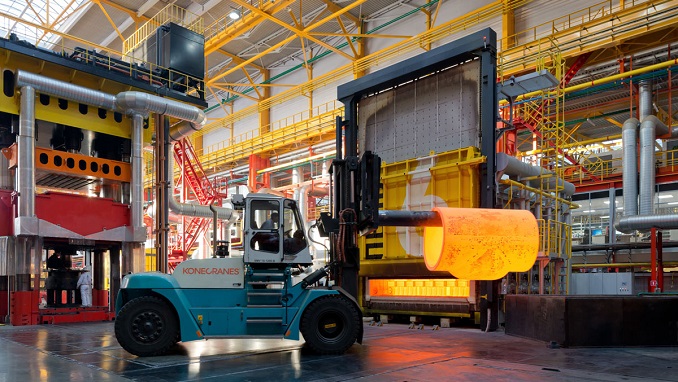 Russian mining and metals concern Mechel said on Wednesday its coal output in the second quarter fell 5 percent compared with the first quarter to 4.726 million tons, according to Finanz.ru.
Coking coal concentrate sales amounted to 1.911 million tonnes in the second quarter, up 19 percent quarter-on-quarter, the company's data shows.
"The decrease in mining volumes was due to a decline in thermal coal mining and re-orienting our facilities to focus on coking coals," Mechel said in a statement.
Also on Wednesday, the company said its sales subsidiary, Mechel-Service, supplied 700 tons of fittings for the construction of Moscow's Central Ring Road (CKAD).
The armature of the production of the Chelyabinsk Metallurgical Combine (part of the Mechel Group) is currently supplied for the construction of bridges, tunnels and the transport infrastructure of the Central Ring Road in the Pushkinsky District of Moscow Region, and also for the bridge over the railway tracks of the A107 highway and the old Simferopol highway, the company said.
The CKAD is a large-scale project for the development of road infrastructure. The new route will form the basis of the network of high-speed roads throughout Central Russia. It will stretch for a total of 530 kilometers. The CKAD will unload the city departures (those that have a continuation in the suburbs) and the Moscow ring road from the transit cargo transportation: heavy vehicles still at distant entrances to Moscow can be redirected to their destination points.
Opening the route will reduce the cost of freight and transportation costs, authorities believe. The estimated completion date for the project is 2022.