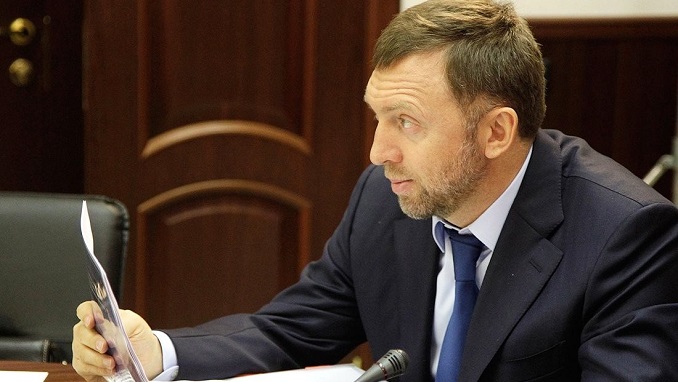 Kremlin-linked oligarch Oleg Deripaska and his partners will maintain majority ownership in energy holding En+ Group under a deal with the Treasury Department to lift sanctions against the company, The New York Times reported.
Treasury Secretary Steve Mnuchin, in a letter to Congress last month, said that the agreement to lift the sanctions will reduce Oleg Deripaska's "direct and indirect shareholding stake in those entities"— Rusal, EN+ and EuroSibEnergo—"to below 50 percent."
But, according to documents obtained by the Times, Deripaska and his allies would own approximately 57 percent of EN+ under the Treasury Department plan.
Under the Treasury agreement, Deripaska will also be freed from the debt he owes to VTB, a Russian government-owned bank, in exchange for transferring shares worth roughly $800 million to the financial institution.
In a statement to The New York Times, Treasury stressed that Deripaska's control over the three companies is "severed by this delisting" and that the deal prevents him from using the companies "to carry out illicit activities on behalf of the Kremlin."
The administration is expected to lift sanctions against EN+, as well as Rusal and EuroSibEnergo after Congress failed to block the administration from moving forward with its plan.
More than 130 Republicans broke with Trump to back the measure in the House, marking a significant rebuke of the administration's plan. The Senate, however, later upheld the decision to lift sanctions on the Russian companies.