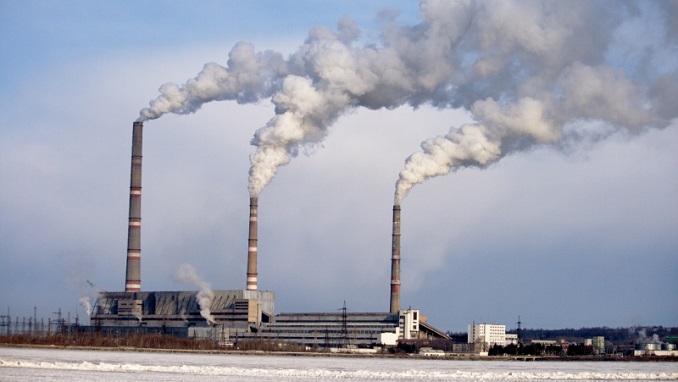 Russia's neighbor Belarus, which itself does not produce coal, exported 854,000 tons of the fossil fuel in 2018, RBC reports citing data provided by the National Statistical Committee of Belarus made public on Thursday. The amount is five times greater than in 2017, and the growth was primarily due to supplies to Ukraine, the newspaper writes.
About one-half of Ukrainian thermal power plants are working mainly on hard coal, which used to be supplied from mines in eastern Ukraine that are now controlled by the self-proclaimed, Russia-backed Donetsk and Lugansk people's republics.
A year ago, Gaz-Alyans, a company controlled by businessman Sergei Kurchenko, was the sole supplier of coal from the Donbass republics.
Russian companies had to switch to indirect coal supplies to Ukraine due to trade restrictions imposed by Moscow, a source in a Russian coal company and CEO of another coal company informed the paper.
"We cannot transport it directly, because no quotas have been allocated," one of them said. According to tо the source, Russian companies exported coal to Ukraine under the guise of transit to Europe. The coal was transported to Ukrainian ports and was not exported anywhere. However, Russia restricted transit as well as starting on May 1, 2018.
Some Belarusian media outlets earlier reported that coal from the Donbass region could be supplied via Belarus not only to Ukraine but to other countries too, including Poland.
Profiting off coal re-exports is quite beneficial for Belarus, the paper quotes Maxim Khudalov, Director of rating agency ACRA, as saying. Currently, the issue at hand is small amounts, so one cannot say that, by doing so, Minsk will be able to compensate for its losses from growing Russian oil prices due to the completion of Moscow's tax maneuver, the analyst says.
Minsk estimates its potential losses at $10.8 billion within the next six years and asks for compensation. Belarus, as a Eurasian Economic Union (EAEU) member, used to receive Russian oil duty-free, but now it will be on equal footing with other consumers because of the tax maneuver.