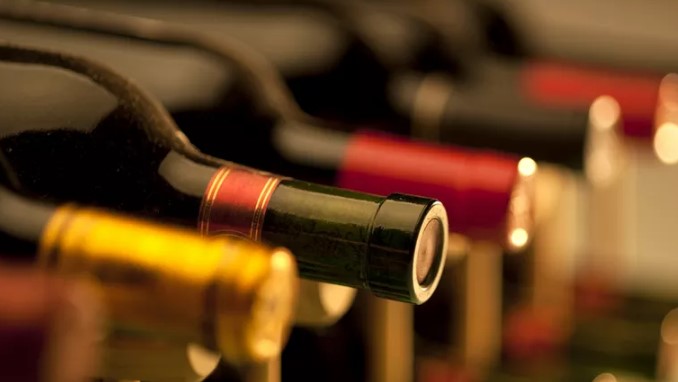 Russian federal agents raided several stores belonging to the Krasnoe & Beloe ("Red & White") alcohol sales chain on Wednesday, Forbes Russia reported.
Officers from Russia's Federal Tax Service, the Federal Alcohol Market Regulation Service, the Federal Security Service, and the Special Police Force carried out searches of the liquor vendor's offices in Moscow and Chelyabinsk and company warehouses across the country, Red & White's spokespeople told reporters.
The company is suspected of trafficking in counterfeit labels and evading taxes, according to the spokespeople. A source in Russia's alcohol industry told RBC that the tax fraud accusations arose after the company licensed its stores under different legal entities. The source says this resulted in a 1.9-billion-ruble ($27.6-million) tax penalty on the company "Absolute" (which belongs to the Red & White Corporation). The Chelyabinsk Arbitration Court's website indicates that the company is trying to challenge this decision, and the next hearing is scheduled for January 25.
Federal officials seized documents and computers, as well as one bottle from each specific alcohol shipment, which was sent for analysis. Red & White said the company's operations had come to a complete standstill, though the chain's storefronts were still open for business. The following morning, the company's central office in Chelyabinsk announced that staff was back on the job.
"Red & White" is owned by businessman Sergey Studennikov, who occupies the 115th place in the ranking of the richest Russian businessmen in 2018 according to Forbes magazine with a fortune of $950 million.
According to analyst Mikhail Burmistrov, from INFOLine Analytics, a one-day delay might have cost the company 100 million rubles ($1.5 million) in revenue. Burmistrov told RBC that the company's losses will only grow the longer its operations are interrupted, as supply chain problems will emerge, estimating $72 million in losses if Red & White's operations aren't restored before Jan 1.