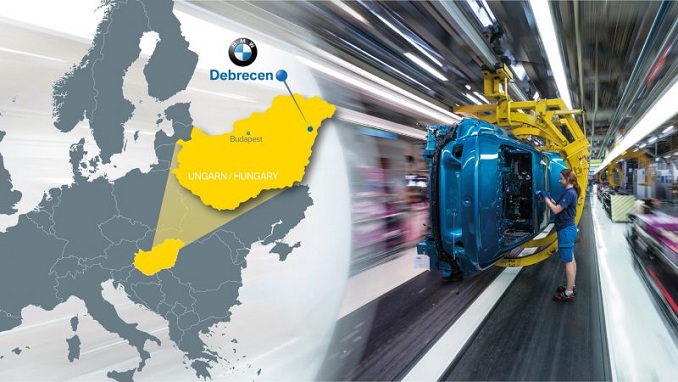 The announced construction of a BMW plant in Hungary will not affect plans of the manufacturer to launch production in Russia, a source in the regional administration of the Kaliningrad region has said, according to Contruction.ru.
This week, BMW announced it will invest $1.17 billion to build a new plant in Hungary at a time when a rise in protectionism is forcing carmakers to curb inter-continental exports and to refocus production networks to serve regional trading blocs.
The general director of BMW Group Russia Stefan Toichert recently said that negotiations over the construction of a BMW plant in Kaliningrad "will last for a long time."
"As you know, we are currently in the negotiation stage of a special contract with all involved parties on the possible future opening of the plant. We are in the active phase of negotiations, nevertheless they are not over at the moment. As soon as we receive some data, as there will be some news or we will come to some final agreement, we will gladly talk about it. Unfortunately, now this phase, which lasts several months and will last for a long time, and we will not be able to say something new," Toichert said in July.
BMW has been discussing the location of its production facilities in Russia for several years, while its planned project in the country has been repeatedly postponed. Initially, it was assumed that the plant will be built in the Kaliningrad region.
A trade dispute between China and the United States has already hurt exports between the two nations, forcing global carmakers including Daimler, GM and FiatChrysler to cut their profit outlooks.As part of a strategic push to "build where you sell", BMW this year stopped exporting its X3 off-roader to Asia from a plant in South Carolina because it can avoid tariffs by making the vehicle at a plant in China instead.
BMW declined to say whether the decision to build the new Hungarian plant, its first new factory in Europe since 2005, was taken in response to increasing trade tensions.