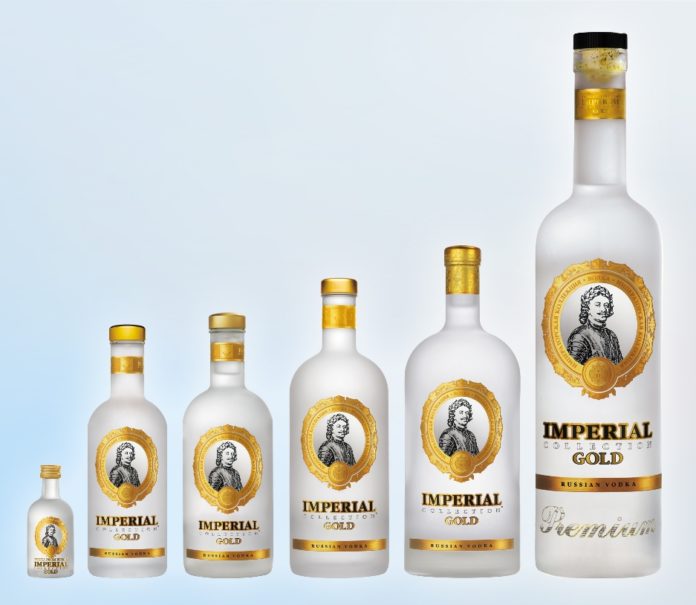 Kreol Travel Retail, a subsidiary of Dubai-based Kreol Group, has agreed to a distribution contract with Imperial Collection OG Austria for select countries, including the Indian subcontinent and the Middle East, TRBusiness reports.
Imperial is a joint venture of the Saint Petersburg-based Ladoga Group, one of the top ten alcohol producers in Russia, founded in 1995. It is known for its infusions, bitters, and liqueurs and also makes premium and super-premium spirits, led by the Imperial/Tsarskaya Collection vodka range. The company boasts a strong distribution network across the Russian Federation and exports to more than 40 countries.
"We are proud to be associated with such a prestigious brand," said Kreol Travel Retail CEO Lal Arakulath.
In December, Ladoga Group's export director Ruslan Grigoryev noted a 21% sales increase for the Tsarskaya/Imperial Gold brand in the first 10 months of 2018. Strong markets for the brand include CIS countries, travel retail, Germany, Czech Republic, Bulgaria, China, Latvia, Dominican Republic, Japan, and UEA – an international spread that suggests a burgeoning interest in traditional eastern European vodka. Similarly, Russian vodka Tovaritch! is increasing its global following and has registered volume gains of more than 30%.
Kreol Travel Retail is a family-owned SME business based in the United Arab Emirates. It is a division of Kreol Group, a group of companies that has interests in fields ranging from fashion and lifestyle to food manufacturing to distribution and logistics. Since 2002 it has been a partner in Cochin Duty-Free (initially with Alpha Retail, now Dufry).