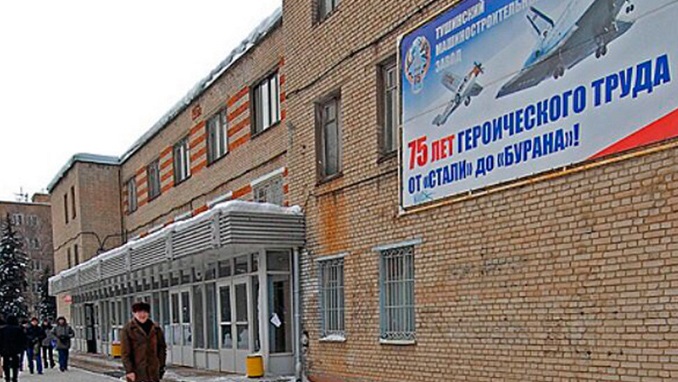 Among numerous classified ads for used things and cars, an unusual ad for the sale of two whole factories appeared – the Tushinsky Mashinostroitelny Zavod (TMZ) and OJSC (Tushinsky Machine Building Plant). The assets of the two facilities were estimated by the sellers at 10.35 billion rubles ($163 million), Vesti.ru reports.
The cadastral valuation date of the plant is January-June 2018. But, according to experts, even in cadastral value, it should be estimated at no less than 18.7 billion rubles ($294 million). However, this ad is already missing at the mentioned link in the section "Ready-made business. Production."
The TMZ, founded in 1932, has a legendary status in Soviet and Russian industry. It was the creator of the Yak-7, Yak-9 frontline fighter jets, MiG-23 fighter jets, and the first Su-27 fighter aircraft, and in 1980-1990 – the only home-made reusable spacecraft Buran.
Trolleybuses, trams, and buses were also produced here. In the early 1990s, TMZ supplied three wind turbines with a capacity of 1 MW for the construction of the Kalmyk Wind Farm, the only ones of such capacity produced in Russia. One of its last major contracts is the supply of equipment for the construction of the Adygeya HPP in 2008-2009. During the Soviet period, 28 thousand people worked at the plant, in the early 2000s – about 3,500 people, and after the organized bankruptcy procedure of the plant in 2013-2015, less than 150 people remained on the factory's staff.
The factory declared bankruptcy in June 2013, when the Moscow arbitration opened a bankruptcy proceeding. At that time the register of the company's creditors contained 22 claims for a total of more than 7 billion rubles (or $110 million, the principal amount of the debt was 5.2 billion, or $81 million).
Buyers were offered to purchase all the real and movable property of the TMZ in the amount of 1,744 items (the building itself, storage facilities, machine tools, conveyor lines, equipment, etc.), including the unlisted railroad.
At the same time, the announcement indicated that TMZ is one of the leading enterprises in the machine-building industry of the Moscow region and is working in several directions.