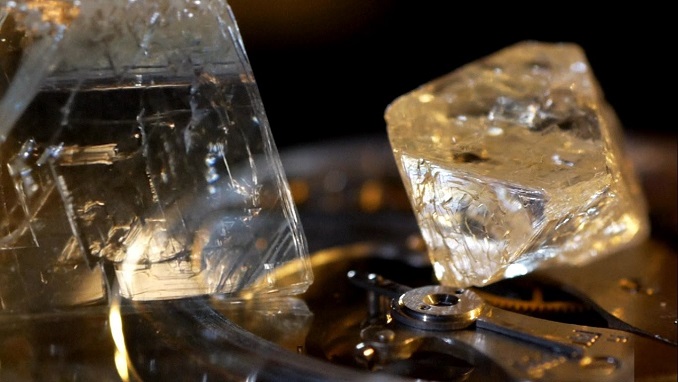 India has asked the Russian government to grant Delhi rights to mine for gold and diamonds in Russia's resource-rich Far East, Trade Minister Suresh Prabhu told Reuters on Tuesday.
Prabhu last week led an Indian delegation to attend the St. Petersburg International Economic Forum. The country seeks to import gold and diamonds for value-addition before exporting them, the minister said.
For the past several decades, India has grown into the world's top diamond polishing destinations, with the industry growing especially fast in the past few years.
The country's government has yet to come up with a tax structure to enable the country's diamond trade to directly purchase rough diamonds from the special notified zone (SNZ) at Mumbai's Bharat Diamond Bourse. At present, diamond manufacturers can only view and bid for the diamonds from miners such as Rio Tinto, De Beers, Alrosa and other major mining companies at the SNZ but they cannot procure locally.
The move in Russia would allow the country's diamond manufacturers easy access to rough diamonds from mines owned by Russia's Alrosa.
In January, India's KGK Diamonds have announced setting up of cutting and polishing unit in Vladivostok, while two more leading diamond companies including M Suresh & Co are looking at opening units in Russia.
"We are keen to set up cutting and polishing unit in Russia and are in talks with Alrosa and the Russian government. We will be meeting them shortly. We want to set up a unit in Russia as we can directly procure better-sized diamonds from Alrosa," Lalit Adani, a manager at M Suresh & Co, said at the time.