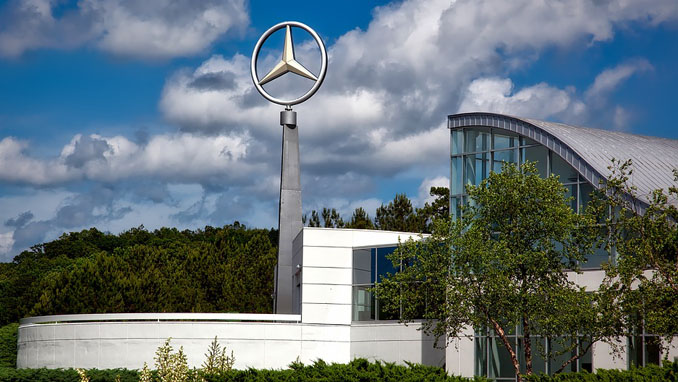 The official representative of German carmaker Mercedes-Benz in Russia, Mercedes-Benz Rus has said it is recalling 383 E-class cars, including vehicles sold from August 2016 to the present, the Federal Agency for Technical Regulation and Metrology (Rosstandart) said in a statement, according to TASS.
"The reason for the recall of vehicles is the likelihood of the rear tailgate spoiler could be manufactured not in accordance with the standards. At high speeds, the rear spoiler can detach from the car," the message said.
The rear spoiler will be checked on cars that fall under the recall and, if necessary, fixed, Rosstandart said.
This is not the first time this year that Mercedes cars have been recalled from the Russian market. In September, the company recalled 922 GLE cars in the country due to problems with drainage hoses for air conditioning condensate.
In April, the German automotive holding Daimler officially opened a Mercedes-Benz assembly plant in Russia, marking a rare foreign investment into Russia's car industry.
The plant in the town of Esipovo 40 km northwest of Moscow is the first in years to be opened by a foreign carmaker in Russia where investment into the once burgeoning auto industry dried up amid western sanctions and a stagnant economy.