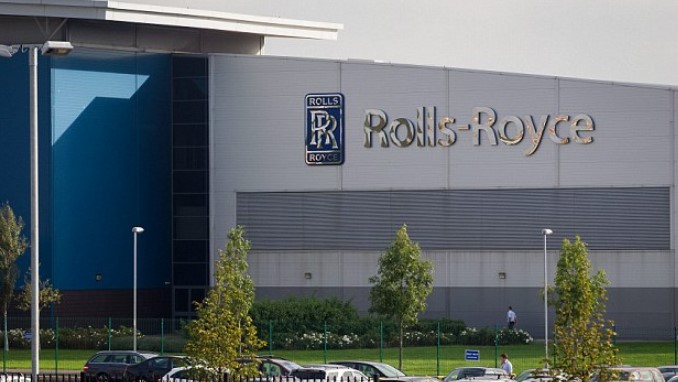 UK jet engine maker Rolls-Royce is in talks with Aero Engine Corporation of China (AECC) on a possible partnership that would see the companies jointly supply engines for a new wide-body aircraft planned by China and Russia, Bloomberg reports.
The two companies met earlier this year to discuss cooperation on the turbine for the CR929 wide-body, said people familiar with the matter, who asked not to be named. A request for proposals for the engine has already been issued with responses due in May, at which time the prospects for the venture may change in line with the airplane maker's specifications.
Earlier this month, Paul Stein, chief technology officer of Rolls-Royce said his company is seeking to become the provider of engines for the Russian-Chinese wide-body long-range passenger aircraft
"We are taking it very seriously. We want to be the engine provider. The CR929 will invite a lot of positive competition and innovative opportunities to the aviation industry. China has an ambition in developing its civil aviation industry. Rolls-Royce wants to be part of that ambition and growth… The CR929 will be an excellent aircraft. We want to offer something we know already, which is the engine with one of the latest proven technologies. We want to guarantee the commercial success of this new aircraft model," Stein said.
The new aircraft manufacturer formed by Commercial Aircraft Corp of China and Russia's United Aircraft Corp. called Craic, is aimed at breaking up the duopoly in wide-bodies controlled by Boeing and Airbus and follows efforts by Comac to build its own single-aisle aircraft. That plane uses engines manufactured exclusively by CFM International, a joint venture between General Electric and France's Safran.
The CR929 is slated to be a 280-seat wide-body jet that can fly about 12,000 kilometers. In May last year, UAC chairman Yury Slyusar told Bloomberg News in Shanghai that the new plane will need "billions of US dollars" in investment and it aims delivery of the aircraft to customers by 2025-2027.