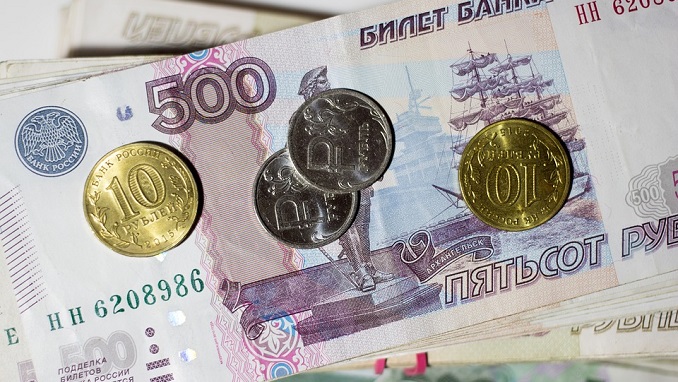 The Russian ruble pushed up on Tuesday, supported by higher oil prices and a decision by the U.S. Treasury to give investors more time to comply with sanctions against Russia's aluminum giant, Reuters reported.
Russian markets have been extremely volatile since the United States hit Moscow with new sanctions in response to alleged "malign activity" on April 6. Some of Russia's biggest companies, including aluminum giant Rusal, were targeted.
"This step could indicate a reducing of the risks of expanding … sanctions to other large private companies in Russia, although the general uncertainty remains," said ING analyst Dmitry Polevoy, commenting on the U.S. decision.
"The ruble is able to show growth in these conditions, however the key technical zone within the limits of the positive scenario is 60.70-61.00/USD."
Rusal shares climbed more than 9 percent on the Moscow Exchange and more than 37 percent in Hong Kong by 0735 GMT Tuesday. Still, the stock is down 55 percent on the Hong Kong exchange since before sanctions were imposed.
The ruble was 0.11 percent stronger against the dollar at 61.74 and had gained 0.15 percent to trade at 75.32 versus the euro. Higher prices for oil, Russia's main export, also supported the ruble and Russian stocks.
Benchmark Brent crude oil was up 0.46 percent at $75.05 a barrel, having hit its highest since November 2014 earlier in the session.
The dollar-denominated RTS index was up 0.85 percent to 1,154.43 points. The ruble-based MOEX Russian index was 0.52 percent higher at 2,262.66 points.
The market was also watching a central bank rate decision due on Friday when the regulator is widely expected to keep its key rate unchanged at 7.25 percent.