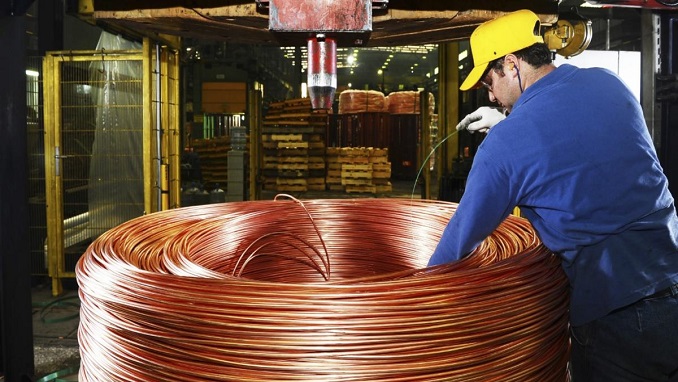 According to RIA novosti, Prime Minister Mikhail Mishustin has directed the Cabinet to draft and submit to the government papers for the imposition of temporary export tariffs on metal goods as soon as possible.
At a Cabinet of Ministers meeting on Thursday, the director of the Ministry of Economic Development, Maxim Reshetnikov, suggested imposing temporary export tariffs on ferrous and non-ferrous metallurgy goods from August 1 to December 31, 2021.
These changes will bring in an additional 160-165 billion rubles to the budget in 2021. They'll be tasked with minimizing the impact of increased metal prices on state building projects.
In April, the Ministry of Industry and Trade suggested adding iron ore and rolled steel to the list of products that may face temporary export restrictions or bans in extreme circumstances.
Last year, Russia saw a substantial increase in the cost of metal building goods. Since January 30, the government has approved a 5% tariff on ferrous scrap exports, with a minimum of 45 euros per ton.
The six-month measure is intended to give raw materials to metallurgists and prevent price increases in construction materials and rolled metal, which is used, among other things, in the automobile sector.