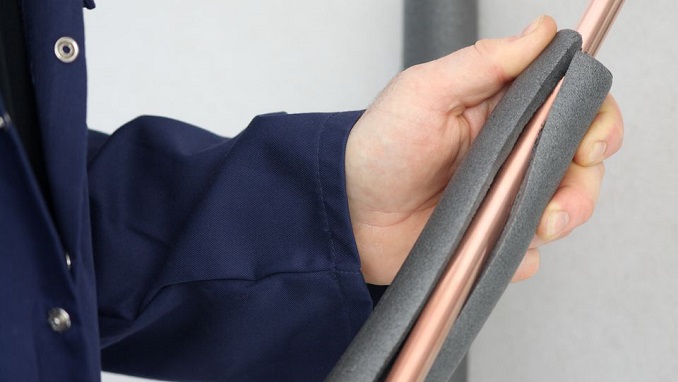 A Russia-financed new plant for production of pipes in a protective shell with thermal insulation may soon be built in Uzbekistan, media in the country reported.
According to Azer News, the plant's founders will be Russia's Ural Pipe Insulation Plant, the Ministry of Housing and Communal Services of Uzbekistan and the administration of the Tashkent region.
The plant will be called Tashkent Pipe Insulation Plant and will be located in Bekabad town, in the Tashkent region. Its authorized capital will be $2 million with an equal distribution of shares between the Uzbek and Russian sides (50 percent each).
The Uzbek side will form its share of the authorized capital through the transfer of the boiler house of Bekabad city to the plant, and the Russian side – through direct foreign investments in the form of cars, equipment, technologies and the generated fixed assets.
The new plant is planned to be commissioned before February 1, 2019, with bringing the output of the annual production volume to 510 kilometers of pipes in a protective shell with thermal insulation by 2021.
Last year, Russia and Uzbekistan signed investments deals worth $12 billion.
"We are signing a package of agreements on the implementation of large investment projects worth $12 billion and trade contracts worth $3.8 billion," Uzbek President Shavkat Mirziyaev said during his meeting with Russian President Vladimir Putin.
Putin said the two sides have agreed to expand industrial cooperation and to support projects by Russian and Uzbek companies in the automotive sector, civil aviation, and pharmaceuticals, among others.
In addition, "Russia is buying over 5 billion cubic meters of natural gas from Uzbekistan," Putin said, adding that "Gazprom and LUK oil are implementing large-scale hydrocarbon-production projects in the republic, and the Power Machines company is helping to modernize critical assets in Uzbekistan's electricity sector."