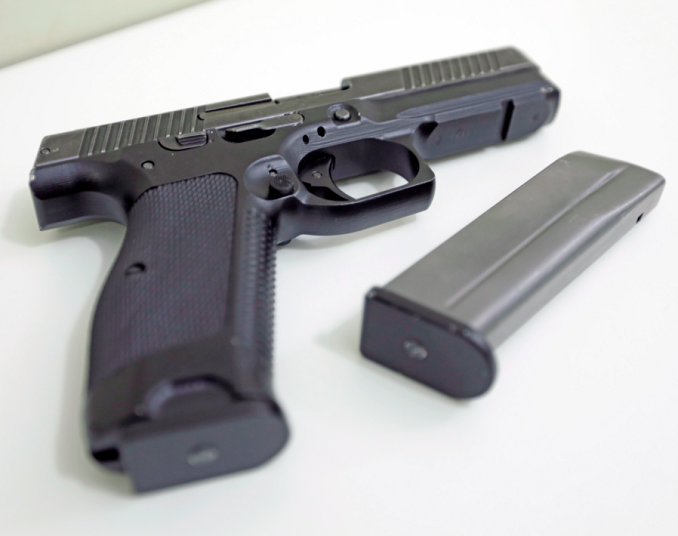 According to Kalashnikov Group CEO Dmitry Tarasov, the Russian National Guard has placed into operation the new Lebedev modular pistol, which was built by the Kalashnikov Group (part of the Rostec state-owned engineering company).
The Kalashnikov company told TASS two months ago that the Kalashnikov design and technical parts of the Lebedev modular pistol will be manufactured at the Izhevsk Mechanical Plant, which also produces Makarov pistols.
The trials of the new Lebedev modular pistol were completed on March 9, according to the Kalashnikov Group.
The Lebedev modular pistol has been produced in both its normal configuration and a special mission edition with a silencer, an extra barrel with a silencer bench, and elements for mounting the handgun on a serviceman's uniform.
The gun has a lot of upgrade potential, including the ability to use different accessories, larger-capacity magazines, and an automatic fire trigger system.