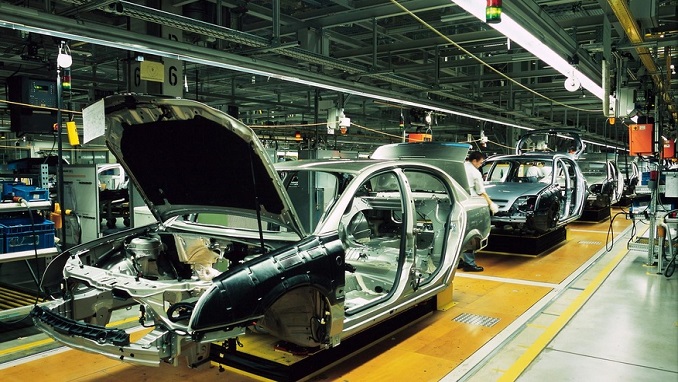 Russia's manufacturing sector gained some momentum over the summer as the IHS Markit Russia Manufacturing Purchasing Managers (PMI) went back into growth with 51.3 in October, up from September's 50 that represents no change month-on-month.
The Russian economy returned to growth this year, but the expansion has been lackluster and industry has struggled to gain any momentum.
"Overall performance across the goods-producing sector was supported by solid and faster expansions in output and new orders, with foreign demand also increasing. Encouragingly, employment growth accelerated to the quickest since January 2017 as pressure on capacity became more apparent. In line with firmer client demand, firms expressed a robust degree of optimism towards future output," says the report by IHS Markit, based on a survey of industry managers.
Russia's industrial output growth continued to slow in September 2018, down to 2.1% year-on-year from 2.7% seen in August and 3.9% in July, the latest data from the official Rosstat statistics agency shows. The industrial growth for Q318 slowed to 2.9% year on year from 3.2% in Q218, amounting to 3% y/y in January-September 2018.
"Key to the manufacturing sector regaining growth momentum was a faster increase in output in October. The solid expansion was the strongest in six months and largely attributed to a sustained upturn in new business and greater client demand," the report says.
"Finally, business confidence remained strongly optimistic in October, with manufacturing firms signaling the second highest degree of confidence since May 2015. A number of survey respondents suggested new product development helped drive output expectations."