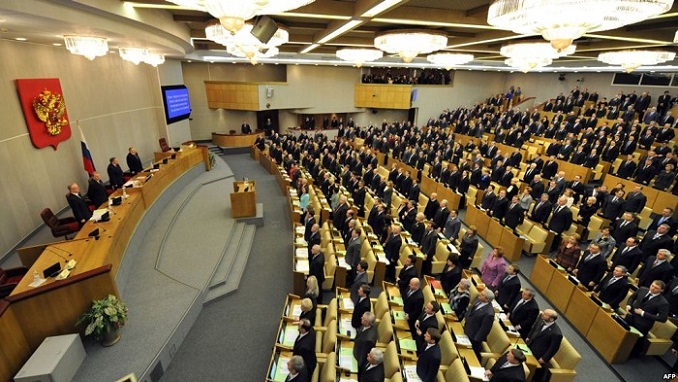 On Thursday, the Expert Institute of Social Studies hosted a roundtable discussion in which sociologists and political scientists discussed their predictions for the State Duma elections.
In general, they agreed: all four parliamentary parties should cross the 5% barrier, with United Russia getting between 41 and 44 percent of the vote, and the Communist Party earning about 20 percent, Kommersant writes. Furthermore, analysts believe that the New People Party has a good possibility of entering the lower house, while the Party of Pensioners has a small chance.
Mikhail Mamonov of the Russian Public Opinion Research Center presented the findings of a recent poll in which 29.4 percent of all polled respondents and 35.3 percent of electorally active respondents were ready to vote for United Russia, giving him a forecast of 42 percent of votes and a forecasting range of 41 percent to 44 percent.
The Communist Party received 16.5 percent, 20.5 percent, 19 percent, and 18-22 percent, while the Liberal Democratic Party of Russia (LDPR) received 10 percent, 8.5 percent, 11 percent, and 10-13 percent, Just Russia – For Truth received 5.5 percent, 6.9 percent, 8 percent, and 7-9 percent, and New People received 5.5 percent, 4.6 percent, 5 percent, and 4-6 percent.
Sociologist Dmitry Poturemsky, director of political analysis at INSOMAR, made a similar prediction based on his company's research.
According to Public Opinion Foundation Leading Analyst Grigory Kertman, the Party of Pensioners has "ephemeral" prospects of reaching the 5% threshold since it presently has 3.6 percent of electorally engaged voters' support.
According to Ekaterina Kurbangaleeva of the Osoboe Mnenie research center, United Russia's rating increased due to the government's "strong motivating signal," social assistance measures, and an improvement in social well-being. She does, however, observe that the Communist Party is gaining ground. The analyst cautioned against jumping to conclusions about minor political parties since they have virtually no reserves left.