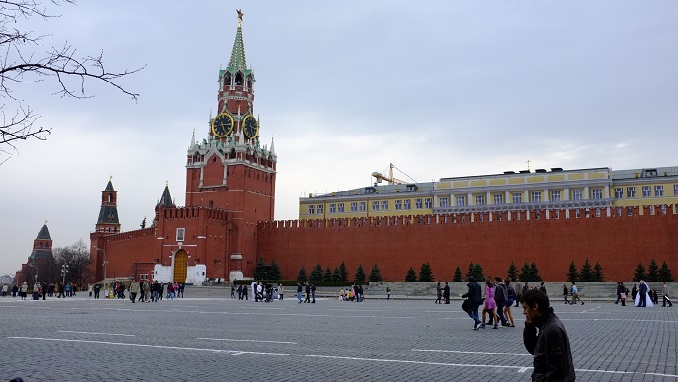 The Kremlin is vehemently opposed to any compromise on same-sex weddings in Russia, according to Presidential Spokesman Dmitry Peskov on Wednesday.
"There should be no search for any compromise form of registering same-sex weddings, President  has not reacted in any manner," Peskov said, referring to the European Court of Human Rights (ECHR) judgment on Tuesday ordering Russia to recognize same-sex partnerships.
According to Peskov, Russia has "absolutely explicit phrasing in the Constitution on marriage and an extremely clear number of Russian citizens who accept this unambiguous attitude."
The Kremlin official stated that the president relied on the majority of Russians' opinion as well as essential Russian law in this matter.
Peskov told TASS on Tuesday that Russia could not comply with the ECHR's ruling to register the marriages of three Russian same-sex couples because it contradicted the Russian Constitution.
Previously, the ECHR ruled that refusing to marry three same-sex couples was a breach of Article 8 of the European Convention on Human Rights, which guarantees the right to respect for one's private and family life. According to the court, Russia is required to follow the norms of the European Convention on Human Rights.
Meanwhile, a new provision of Article 79 of the Russian Constitution states that decisions made by interstate authorities based on terms of international treaties of the Russian Federation in a reading that violates the Constitution are not to be implemented in Russia. The clause on the protection "of the institution of marriage as the union of a man and a woman" was inserted in amendments to the Constitution enacted in 2020.