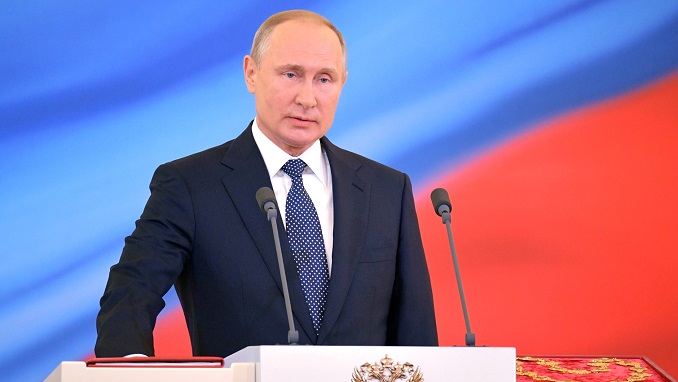 Russian President Vladimir Putin reminded US climate envoy John Kerry on Wednesday that Moscow and Washington had a similar interest in combating climate change, the Kremlin claimed, in a rare area of agreement between the foes.
"The climate crisis is one of the areas where Russia and the US have mutual interests and comparable methods," Putin said in a phone chat with Kerry, who is visiting Moscow, according to a Kremlin statement.
The former secretary of state is in Russia this week to meet with authorities on climate change and has urged the country to work with the US on the subject.
Putin stated that Moscow "attaches considerable significance" to meeting the goals of the Paris Agreement and "advocates de-politicizing" climate change discourse.
The remarks on a rare topic of collaboration between the two countries came after Putin met with US President Joe Biden in Geneva last month for discussions.
Moscow has welcomed Kerry's visit, describing it as a constructive step toward better ties.
For years, Putin has been known for his skepticism regarding man-made global warming and claims that Russia would profit from it.
However, in recent months, Putin has stated that climate change is not only a benefit to Moscow.
Climate change and decarbonization are "top of the agenda" for Russian President Vladimir Putin, according to Dmitry Peskov, Putin's press secretary.
He stated that the climate problem is "a place where communication between Russia and America is both possible and essential."
According to the Kremlin, Putin and Kerry also addressed "prospects for environmental cooperation in the Arctic."
He has emphasized the development of Russia's Arctic area a strategic priority as its ice cover melts, allowing Moscow to open up new shipping routes.
Earlier this week, Kerry met with Russian Foreign Minister Sergei Lavrov, whom he met frequently as Secretary of State, and the two agreed to collaborate on climate concerns.
Putin stated in his annual state of the nation speech in April that Russia must adapt to climate change and that the country must develop an industry to utilize carbon emissions.
Climate change is one of the few areas where the United States and the European Union have stated their willingness to work with Russia, despite heightened tensions over a variety of topics, including Ukraine, cyber-attacks, and Moscow's human rights record.