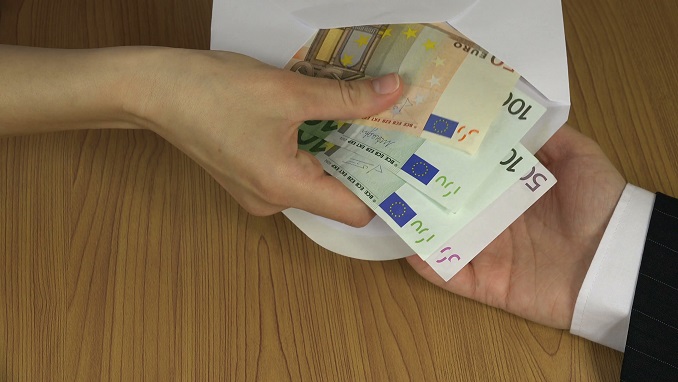 The Russian embassy in Bulgaria reacted sharply against criticism by a U.S. diplomat in Sofia about corruption in the country, Euractiv reports.
"We noticed the recent statement by colleagues from the U.S. Embassy in Bulgaria about the inability and lack of political will of the Bulgarian authorities to tackle corruption in the country. The correctness and appropriateness of these sharp remarks, especially on the eve of the parliamentary elections, raises big doubts. We believe that such mentoring statements, as always, without concrete evidence, de facto cast a shadow on both politicians and officials of the justice system of the Republic of Bulgaria," the Russian embassy wrote in Facebook. Bulgaria will hold parliamentary elections on 4 April.
Speaking at an online public event a day earlier, U.S. diplomat Jessica Kim compared corruption in Bulgaria with a "pandemic that cannot be treated with a single or double vaccination".
Kim commented on last year's State Department report, which said corruption in Bulgaria was endemic. She said that the ability to investigate corruption in Bulgaria has been undermined by oligarchic influences and lack of media freedom. She also criticized Bulgarian leaders but did not name Prime Minister Boyko Borissov, who has been confronted with photos, suggesting large-scale corruption.
"In order for Bulgaria to reach its full potential, its leaders must respect the rule of law," Kim said. According to her, the leaders in Bulgaria know very well what is needed for real change, but do little to achieve it.
Bulgarian media interpreted the statements by the U.S. diplomat as a first sign that the Biden administration is returning to the traditional U.S. policy of bringing problematic allies into line. Commentators said that Bulgarian corruption had always benefitted Russia, citing various projects, including in the gas business.