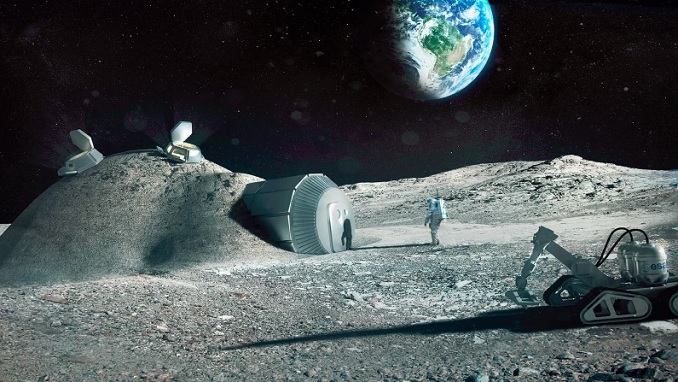 On Sunday, billionaire and Virgin Galactic founder Richard Branson and five other business employees flew to the edge of space on the Unity-22 rocket-powered space aircraft, reaching a height of 86 kilometers. The space flight lasted nearly an hour, and the astronauts were weightless for a few  minutes. Aside from the millionaire, the crew included test pilots Dave Mackay and Michael Masucci, Sirisha Bandla, Lead Operations Engineer Colin Bennet, and Beth Moses, Chief Astronaut Instructor.
It is a one step closer to the Branson's attempt to commercialize space flights in near future, probably at the beginning of 2022, according to Virgin Galactic recent briefings. 
But, space exploration cannot progress without the participation of the state, according to Kremlin Spokesman Dmitry Peskov on Monday.
"Of course, without the state's leadership, space exploration is unthinkable. The procedure is prohibitively expensive, massive, and capital-intensive "Peskov responded to a question about whether private space ventures, like to the suborbital flight made by British billionaire Richard Branson on July 11, might arise in Russia without the assistance of the state.
Space programs funded entirely by private funds are "also a very uncommon occurrence," according to the Kremlin spokesperson.
"Typically, private cosmonautics is tied to the state's quasi-support in some form. This includes different types of subsidies, loans, government contracts, and so on "He elaborated.
Nonetheless, spending in this sector will rise, as will the applied character of space exploration "The Kremlin spokeswoman emphasized this.
"As this applied nature grows, so will the quantity of private investment," Peskov said.
Private space exploration efforts are also being conducted in Russia, according to Peskov. "For numerous years, we have been the country where private investments have been made. Recall the Sea Launch project, in which private investment played a significant role," the Kremlin spokesperson added. 
Dmitry Rogozin, head of Russia's State Space Corporation Roscosmos, told TASS that Russian millionaires should "start investing money" on developing space technology.