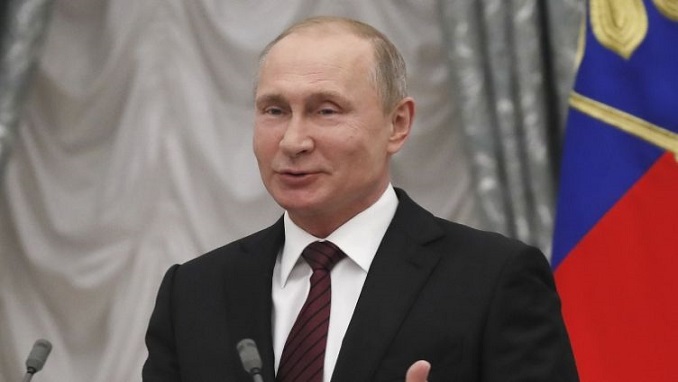 Russian presidential spokesman Dmitry Peskov suggested earlier that Vladimir Putin may be able to catch his breath during the New Year holidays, Sputnik reported.
Russian President Vladimir Putin will celebrate the New Year with family and friends, as he does most years (in 2013 he gave his New Year's address in the Far East, in the wake of devastation caused by flooding in the Khabarovsk region).
Putin will deliver his traditional New Year address to Russia on 31 December. Despite the coronavirus pandemic, it is expected that the president will not abandon the tradition of celebrating Orthodox Christmas in one of the Russian regions, according to Kremlin spokesperson Dmitry Peskov.
Earlier, Vladimir Putin spoke about his New Year's wish after playing hockey on the rink near the Kremlin with a nine-year-old boy from Chelyabinsk. According to him, he will wish for everyone to be healthy.