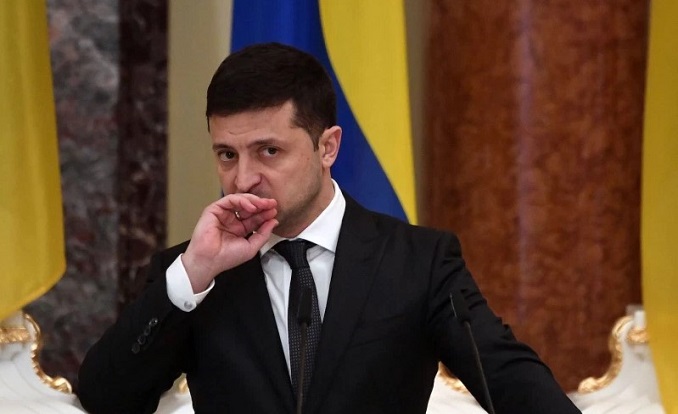 The leaders of Ukraine and Lithuania have agreed "to support Belarusian civil society." According to Lithuanian President Gitanas Nauseda, Ukrainian leader Vladimir Zelensky promised to join the EU's package of sanctions against Belarusian officials, TASS reports citing Izvestia.
However, despite its assurances, Kiev has changed its mind at the last minute, refusing to introduce restrictions against Belarus, considering its close trade ties with Minsk, Izvestia reports. The newspaper looks at why Ukraine decided to pick a fight with Belarus, which has always supported Kiev.
Minsk is completely justified in taking offense at the behavior of their Ukrainian colleagues, the newspaper notes. When the military conflict in eastern Ukraine erupted, Belarus took on a neutral position, trying to act as a mediator to solve the conflict and providing a platform for negotiations. The Minsk Agreements were signed in the Belarusian capital and formed the basis of the Donbass conflict regulation.
"The Belarusian leader often named Ukraine's rapprochement with the West as a negative example. Zelensky did not like that Lukashenko was becoming closer and closer with Moscow, while distancing itself from the West and Kiev. He had to react to that somehow. However, the Ukrainian president is trying to maintain some freedom to maneuver in order to carry on trade and diplomatic relations in case the situation in Minsk changes. Unlike the Poles and the Lithuanians, Zelensky does not want to burn bridges in case of any unexpected turns," Russian International Affairs Council (RIAC) Director General Andrey Kortunov told Izvestia.
Senior Researcher at the Russian State University for the Humanities Alexander Gushchin noted that Zelensky's foreign policy is similar to that of his predecessors. The political analyst added, however, that Kiev is unlikely to back up its rhetoric with actions.
"Belarus is an important trade partner for Ukraine. On some trade fundamentals, the Ukrainian economy depends on Belarusian export, so in this case, I don't think there will be any large-scale sanctions from Kiev," the expert said. "However, it will place itself in opposition to the political regime in Minsk."