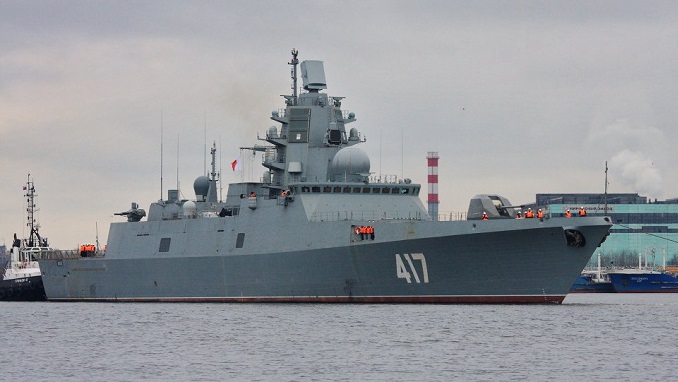 A mobile coastal defense anti-ship system Bastion has carried out a march to a deployment site in Crimea within the framework of an exercise being held against the backdrop of the US destroyer Donald Cook's visit to the Black Sea, the Black Sea Fleet's information support office said on Thursday, TASS informed.
Combat crews arrived in the designated area, readied the systems for combat and carried out preparations for virtual fire. The Bastion battalion performed a set of standard tasks and drills in field conditions, the news release says.
In the next phase of the battalion's drills the Donald Cooke Bastion battalion will practice cooperation with a Black Sea frigate. Fifteen vehicles and 100 troops are participating in the exercise.
The mobile system Bastion armed with anti-ship missiles Oniks was authorized for service in 2010.
According to the International Institute of Strategic Studies, the Russian Navy has 40 such systems. One Bastion battalion is capable of defending more than 600 of the coast. Oniks missiles have a range of up to 500 kilometers. Firing positions may be as far as 200 kilometers away from the coastline.
Russia's National Defense Command Center said on Saturday the Black Sea Fleet was monitoring the US destroyer USS Donald Cook. Previously the destroyer visited the Black Sea on November 23 last year. The Black Sea Fleet tracked its movements then, too.