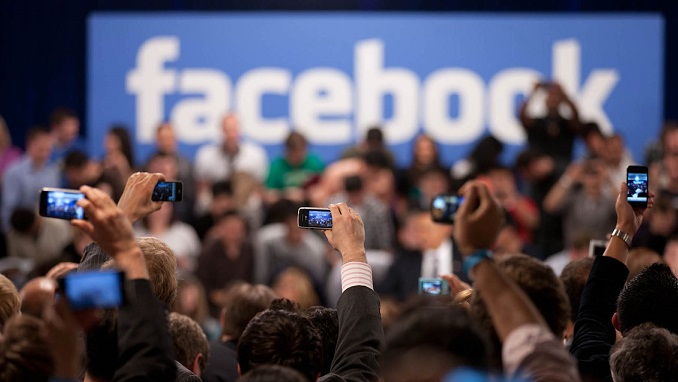 In response to another round of questions from the Senate Intelligence Committee,  Facebook Inc. said on Thursday it has detected "only what appears to be insignificant overlap" between the targeting of ads and content promoted by a pro-Kremlin Russia group and by the presidential campaign of Donald Trump, Bloomberg reports.
Also on Thursday, Google and Twitter told the U.S. Congress that they did not spot any attempts by Russian agents to spread disinformation on their sites when voters headed to the polls in Virginia and New Jersey last year.
The Senate Intelligence Committee, which grilled all three tech giants at a hearing last year as lawmakers probe the extent to which Russian-aligned trolls sowed social and political unrest during the 2016 presidential race.
Specifically, Democratic Sen. Kamala Harris asked the companies if they had "seen any evidence of state-sponsored information operations associated with American elections in 2017, including the gubernatorial elections in Virginia and New Jersey."
In response, Twitter said it is "not aware of any specific state-sponsored attempts to interfere in any American elections in 2017, including the Virginia and New Jersey gubernatorial elections."
Google, meanwhile, said similarly that it had "not specifically detected any abuse of our platforms in connection with the 2017 state elections."
Facebook, however, answered the question — without actually answering it. "We have learned from the 2016 election cycle and from elections worldwide this last year," the company began in its short reply.
When asked for clarity, though, a Facebook spokesperson later said the social giant similarly is not aware of any Russian-driven disinformation campaigns on its platform during the 2017 races.
All three companies' replies to Congress may offer only limited consolation to lawmakers who remain worried that the tech industry is unprepared to combat state-sponsored propaganda as an even larger election looms in November 2018. To that end, lawmakers like Democratic Senаtor Mark Warner, who sits on the Intelligence Committee, have sought to address the issue through regulation — specifically the political ads that appear on major social media sites.
During the 2016 election, Facebook said that more than 126 million U.S. users had seen some form of Russian propaganda over the course of the 2016 election. That includes ads purchased by trolls tied to the Kremlin as well as organic posts, like photos and status updates that appeared in users' feeds. Similar content appeared on Instagram, affecting an additional 20 million U.S. users.