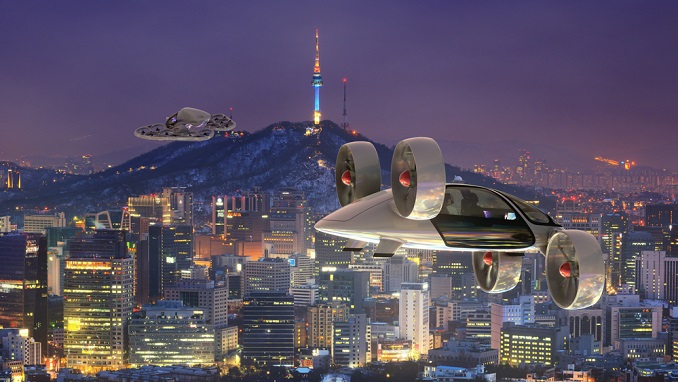 Russian startup Bartini and engineers from Russia's National University of Science and Technology (MISiS) in Moscow have successfully flight tested a prototype flying taxi, according to Moscow Evening News.
The 5 x 5m (16 x16ft) EVTOL (electrical vertical take-off and landing) air taxi features ducted propellers that rotate perpendicular to the vehicle's body to enable horizontal flight.
Bartini is a Russian startup based in Moscow's Skolkovo Technopark, and a participant in the McFly.aero online air taxi incubator. The company, which is named after the Soviet aircraft designer Robert Bartini, plans to have its urban air taxi available for commercial use by 2020.
Work on the prototype began at the Misis' Kinetica High Complexity Prototyping Center in March 2018 and testing began in May. According to the scientists, the prototype demonstrated good maneuverability and stability during repeated tests in open space.
"We had to produce certain parts and components – equipment for the composite coating of carbon fiber – as well as assemble the final version of the air taxi prototype on a 1:2 scale," says Pavel Kosyatov, head of the production department at Kinetica.
The body is made of polymer materials, the axes of steel and it is powered by lithium batteries. The prototype's weight is about 60kg (130 lb), and its top speed is about 200 km/h (125mph).
The device is controlled remotely and has four engines each with twin propellers fixed to the movable axes – to carry out its take-off, air support and movement. This use the Bartini effect, named after the famous Italian aircraft designer.