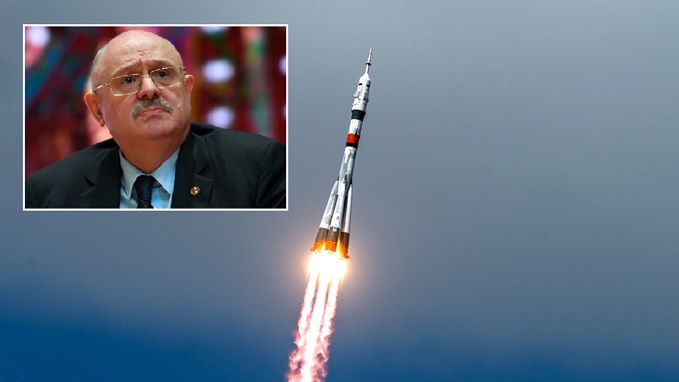 The chief designer and engineer of the Energia Rocket and Space Corporation Yevgeny Mikrin has passed away at 65 after testing positive for the new coronavirus.
The passing of Mikrin was first reported by Russia's state space organization Roscosmos.
"An irreparable loss for Russia's rocket and space industry, as well as the country's science," a Roscosmos obituary said.
Although no official reason was provided for his death yet, a number of reports said that Mikrin had been infected with COVID-19.
Earlier on Tuesday, TASS news agency quoted President of the Russian Academy of Sciences Alexander Sergeev as saying that Mikrin died in a hospital for coronavirus treatment in a Moscow suburb.
On April 15, TASS reported that Mikrin had taken two tests for COVID-19 and both results were positive after he visited the Baikonur Cosmodrome in Kazakhstan on April 9 to see the Soyuz MS-16 spaceship off carrying a NASA astronaut and two Russian cosmonauts to the International Space Station.
On April 28, Roscosmos Director General Dmitry Rogozin said on Twitter that the incubation period for any crew exposure to the coronavirus had passed and that the astronauts were feeling fine. Earlier in April, NASA expressed complete confidence in the astronauts' health and the integrity of the crew's prelaunch quarantine.