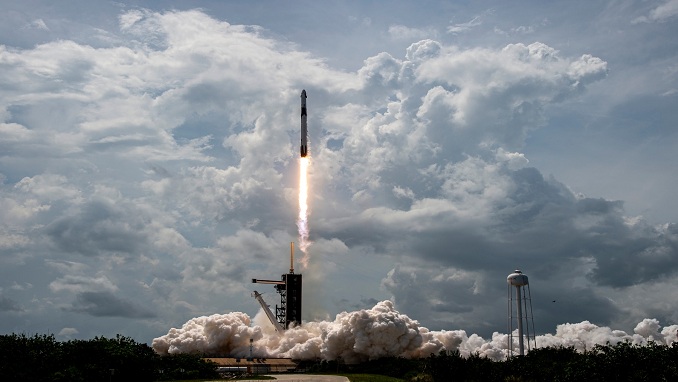 According to TASS estimations, the number of Russian space launches in 2021 will surpass that in 2020.
Thus, Roscosmos, Russia's governmental space enterprise, launched 17 spacecraft from four spaceports: Baikonur, Plesetsk, Vostrochy, and Kourou. The Progress MS-18 cargo spacecraft was launched for the 18th time in 2021 on Thursday.
Three launches from three different spaceports are scheduled for November and December. Thus, on November 24, a Soyuz-2.1b carrier rocket carrying a Progress M-UM and the Prichal module for the International Space Station (ISS) will launch from Baikonur, and on December 1, a Soyuz-ST carrier rocket carrying Galileo European navigation satellites will launch from Kourou.
On December 8, a manned spacecraft will be launched from Baikonur. On December 8, a Soyuz MS-20 manned spacecraft will transport Roscosmos astronaut Alexander Misurkin and two space tourists, Japanese businessman Yusaku Maezawa and his assistant Yozo Hirano, to the International Space Station , and t hey will spent 12 days in space. 
Aside from that, an Angara-A5 carrier rocket from Plesetsk and a Proton-M spacecraft from Baikonur are scheduled to launch in December.
On Thursday, a Soyuz-2.1a carrier rocket carrying a Progress MS-18 cargo ship lifted out from Baikonur at 03:00 a.m. Moscow time. It has stickers with Khokhloma decorations, which originated in the namesake settlement, which is now part of the Nizhny Novgorod Region, as well as emblems commemorating Nizhny Novgorod's 800th anniversary.