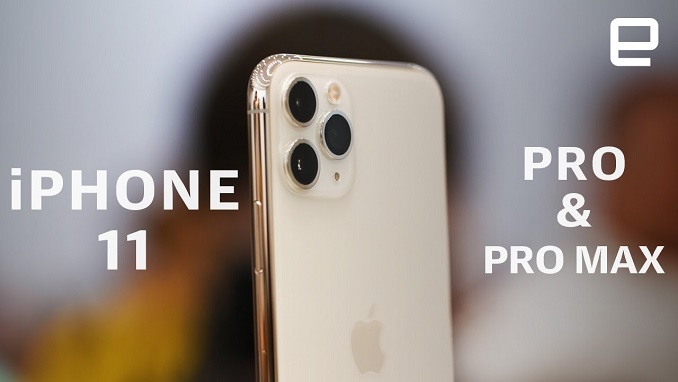 The office of U.S. tech giant Apple in Russia has announced that the sales of its new iPhone 11, iPhone 11 Pro and iPhone 11 Pro Max will begin in Russia on September 20 with prices beginning from 59,999 rubles ($916), Lenta.ru reports. 
"Customers in the U.S., Puerto Rico, the U.S. Virgin Islands and more than 30 other countries and regions will be able to pre-order iPhone 11 beginning at 15:00 Moscow time on Friday, September 13, with availability beginning Friday, September 20," the company said in a statement.
The iPhone 11 comes in six colors including Product (Red), black, white, yellow, green and purple, and with memory capacity of 64GB, 128GB or 256GB. Prices will begin from 59,990 rubles.
iPhone 11 Pro and iPhone 11 Pro Max come in midnight green, space gray, silver and gold finishes, with memory of 64GB, 256GB and 512GB and will be available for a price starting from 89,990.
Announced at Apple's headquarters in Cupertino, California on Tuesday, the iPhone 11 series of smartphones carries on where the iPhone XS, XS Max and XR left off last year.
The new iPhones feature similar designs and screen sizes with slim bezels and the Face ID notch at the top, which was first introduced in 2017 with the iPhone X. 
The iPhone Pro will be available in two sizes, with either a 5.8-inch (147mm) or 6.5-inch (165mm) screen. The improved Super Retina XDR OLED displays have a higher resolution, are brighter and have better colour, and are more efficient on battery, Apple says.
The big new addition for this year's iPhone is a square lump on the back, which contains a triple camera system for the iPhone 11 Pro. The three 12-megapixel cameras work together in a similar way to the dual-camera system of the previous iPhones, combining an ultra-wide angle, a main and a telephoto camera for zooming from 0.5x to 2x, similar to rivals' products.
Apple said it paired all three cameras for colour and exposure in the factory, pushing the iPhone as a film-making system for both shooting and editing video.