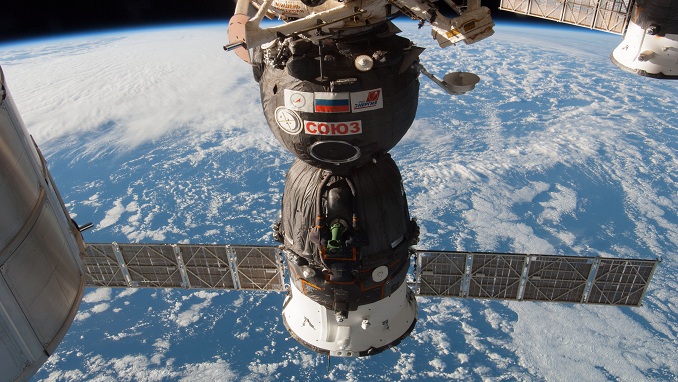 The first launch of the OneWeb communications satellites from the Vostochny spaceport is scheduled for December 2020, the statement by the press service of Arianespace made public on Monday said, TASS reported.
"The next Soyuz launch for OneWeb is targeted as soon as December 2020," the statement reads. The launch will take place at the Vostochny spaceport with 36 satellites aboard.
In all, in accordance with amendments to the contract with OneWeb, 16 launches of Russia's Soyuz rockets with Britain's OneWeb satellites are due from the Kourou, Vostochny and Baikonur spaceports in 2020-2022, Arianespace said in a news release on Monday.
France's Arianespace is the customer of Russian launches in the interests of OneWeb.
At the moment, OneWeb has 74 satellites in low stationary orbits and plans to launch hundreds of others. In March, the British company had to declare bankruptcy and reorganization after failing to raise about $2 billion from a group of investors, including Japan's SoftBank.
In April, OneWeb asked the British government for a 500-million-pound ($645 million) loan within the framework of a wider ($2.2 billion) package of financing from private investors. London refused, but in July made a decision to invest in the company to establish control over it. It is expected that the British government and India's Bharti Global company will spend $500 million dollars each to acquire stakes in OneWeb.