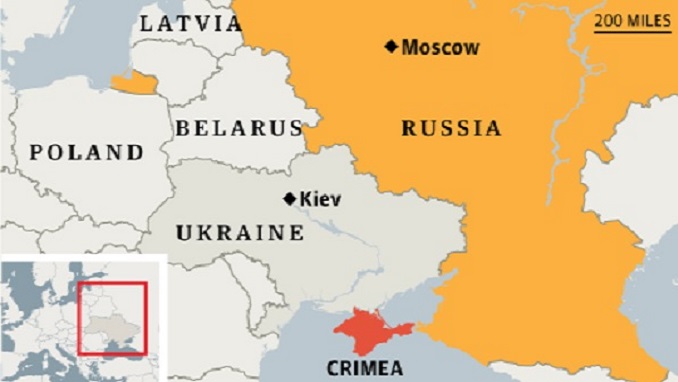 Russia seems to be defying the West's outrage over the annexation of Crimea from Ukraine by using its economic influence in the region. In the latest example of this policy, the Russian Ministry of Construction, Utilities and Housing has found an Austrian partner for the implementation of the "Smart City" program in the so-called "Republic of Crimea."
The Austrian Institute for Structural Development (ISD) will be involved, Andrey Tchibis, deputy head of the Ministry announced at the IV Yalta International Economic Forum on Thursday.
"We have found new partners for the implementation of the Smart City program in the Crimea," he said following a meeting with the institute's representative, according to RIA.
Tchibis previously said that Yevpatoria would become one of the first municipal entities with the "Smart City" program being implemented. He stressed that the very fact that it was a city for children was of particular importance. So, he referred to the establishment of educational clusters as an example of the program's successful implementation.
On Friday, it was reported that the Crimean government is considering the possibility of creating a cryptocurrency fund for foreign investors in order to avoid western sanctions against the unrecognized republic.
"We are discussing ways to avoid sanctions. One of these methods is the creation of a cryptocurrency investment fund in Crimea where we will accumulate cryptocurrency resources, transfer them to normal money, and then use them for the realization of any kind of investment projects on Crimean soil," the Crimean Deputy Prime Minister Georgy Muradov told a group of journalists.
Muradov said that the subject would be brought up during the Yalta International Economic Forum, and that foreign investment in the Crimean economy will be one of the key points of discussion. He added that throughout the course of the conference, they hope to secure ten investment agreements between various foreign and Crimean companies.
The Fourth Yalta International Economic Forum, "The Future of the World. The Future of Russia" takes place from April 19-21. Organizers say that 3,000 people from 60 countries are taking part.