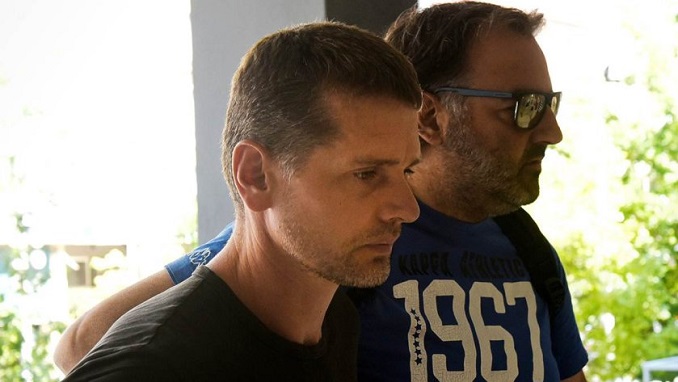 A Russian citizen extradited to the United States from Spain is currently being held in an American detention facility where he is prohibited from calling his relatives, reading newspapers and communicating with other prisoners, Russian Izvestiya newspaper wrote citing his lawyer Igor Litvak.
"Peter Levashov has been held in an isolation cell since Friday night … My client is not allowed to walk, not allowed to read the press or communicate with other prisoners. He is not even allowed to take a shower yet," Litvak said.
According to him, Levashov's cell has only a bed and a mattress, he was forbidden to call his relatives and go to a store, though he received $200 from his lawyer.
"Peter is forced to sit 24 hours a day in the cell without any reason, which is illegal, and I would call it torture," the lawyer added.
Levashov's wife Maria confirmed the information to the newspaper, saying that since his extradition to the United States she has not been able to contact her husband.
"In Spain, Peter was also held in an isolation cell for the last eight months. This nightmare keeps continuing. My husband's attorney will contact the Russian Embassy in the United States about this case," she explained.
Levashov was detained at the request of the United States in Spain on April 7, 2017. The U.S. authorities accuse him of computer fraud, committing cybercrimes, developing malicious software and using bulk spam emails.
On October 3, 2017, Spain decided to fulfill the U.S. request to extradite Levashov. Russian Deputy Foreign Minister Alexey Meshkov said in October that Russia had opposed the extradition of Russians to foreign states, including the United States. In early February, Levashov was turned over to the United States and was brought to trial in Connecticut.