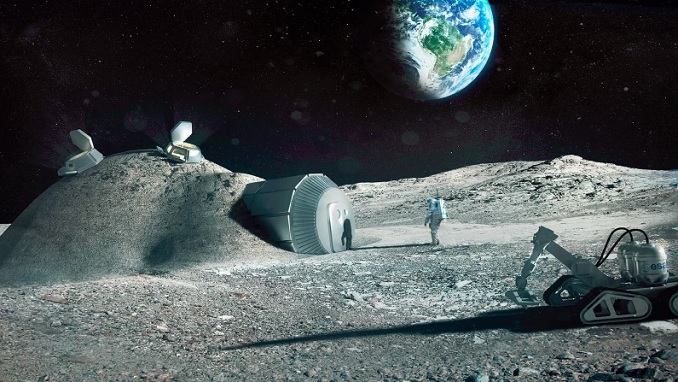 Yulia Peresild, one of Russia's most famous  actresses, and film director Klim Shipenko returned to Earth  after spending 12 days aboard the International Space Station (ISS) filming the first space film in an attempt to beat the US.
The storyline and budget of "The Challenge" have mostly remained unknown. It follows a surgeon who is sent to the International Space Station in order to rescue a cosmonaut, Moscow Times writes.
According to Shipenko, the job was a "big challenge," and they had to continuously adjust to cinematic conditions.
They recorded almost 30 hours of video, which will be cut down to around 30 minutes.
The 38-year-old American film director trained in the United States believes cinema is on the verge of conquering space.
He said that his time on the ISS was jam-packed with professional breakthroughs, and that he would never be able to film what he did in space on Earth.
If everything goes as planned, the Russian crew will outperform a Hollywood effort launched last year by "Mission: Impossible" actor Tom Cruise in collaboration with NASA and Elon Musk's SpaceX.
Peresild said she had to use Velcro tape to hold her things in place, such as lipstick and mascara, while other shooting materials, such as medical equipment, drifted in space.
Peresild was pleased with the ISS's pleasant environment and the collaboration of its multinational crew members, and she stated she enjoyed sleeping in space.
The crew of the film complimented Russian cosmonauts on the International Space Station, saying they were very helpful and would appear in cameo parts.
According to Shipenko, the cosmonauts Oleg Novitsky, Anton Shkaplerov, and Pyotr Dubrov assisted in changing the atmosphere and making the talks more real.
The cosmonauts had a "huge number of duties" during the day, but "they continued to work with us at night," according to Peresild.
The filmmaker said on Tuesday that he is certain that his space movie idea would be a success.
The trip of the video team adds to Russia's lengthy list of firsts following a series of failures, including failed launches.
The Soviets launched the first satellite, Sputnik, the first animal, a dog named Laika, the first man, Gagarin, and the first woman, Valentina Tereshkova, into space.