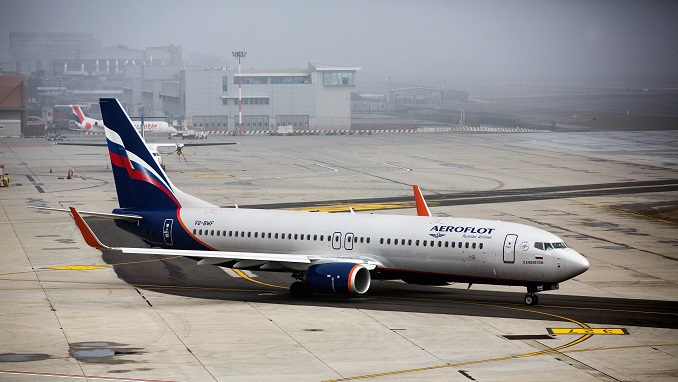 Russia's flag carrier Aeroflot is planning to acquire long-range wide-body aircraft with a capacity of more than 400 seats, Ato.ru reports.
Russia's prime airline will, on a competitive basis, select a consultant tasked with determining the optimal type of future wide-bodied airliners for Russia's flagship airline, according to documents posted on a state procurement portal.
Currently, the only aircraft types operated by Aeroflot that satisfy the 400-plus seats category are its Boeing 777-300ERs, all of which are configured in a three-class layout and which can carry a maximum of 402 people – 324 in economy class, 48 in premium economy and 30 in business. Potentially, more than 400 passengers can be uplifted by the new re-engineered B777-9 modification version that can accommodate between 400 and 425 passengers in standard layout – as well as the Airbus A350-1000 and the Airbus A330neo family.
Among other tasks for the consultant will be to support the purchase of new western-built narrow-body aircraft, determining the company's needs for new aircraft between 2020 and 2023. The consultant is to prepare a technical and economic feasibility study and will provide assistance in the launch of a project to reconfigure the airline's current fleet of Boeing 777-300ERs, according to Rusaviainsider.com.
It will also determine the optimal layouts, interiors, and standards of cabin designs for new aircraft. The proposed contract value is 342 million roubles ($ 5.6 million) and must be executed by the end of 2019.
During the first quarter of 2020, Aeroflot is to start operating the Airbus A350-900 aircraft. The all-new airliner addition will feature a three-class cabin configuration, with 28 seats in business, 24 in comfort and 264 in economy, offering a total of 316. The company, which plans to add 28 Airbus A350s to its fleet, has so far placed firm orders for only 14.