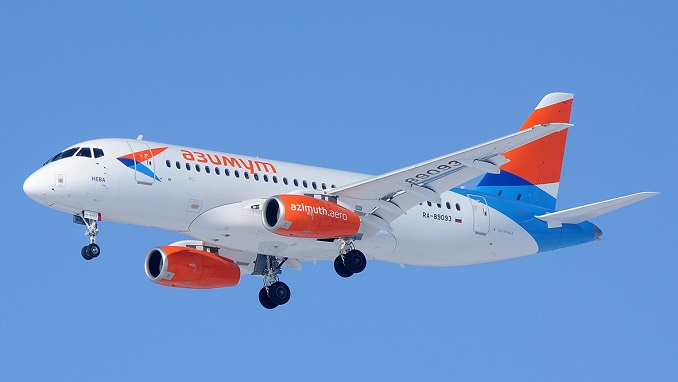 The world's only operator of a fleet consisting exclusively of Russian-made Sukhoi Superjet 100 aircraft, Azimuth Airlines, is expanding its business with the launch of its third base at Mineralnye Vody airport, 1RND.ru reports.
With its main bases at Rostov's Platov airport and Krasnodar's Pashkovsky, the airline already serves eight destinations from Mineralnye Vody and has announced its intention to at least double that number within the next two years.
The agreement, which has been signed by both Azimuth, MRV's management company Novaport Holding, and the administration of the Stavropol region, is in line with Azimuth's ambitions to become the primary regional airline serving the south of Russia.
"Within the next two years we'll have at least 16 destinations [from Mineralnye Vody]. Once we come to terms with basing our aircraft there, which is scheduled for early next year, we'll continue expanding, including adding international routes," reveals Pavel Udod, the general director of Azimuth Airlines. "I believe we'll present a more detailed plan of our strategic development in the Stavropol region in two years' time," he adds.
The new routes will link Mineralnye Vody with cities across Russia with direct services avoiding connections through Moscow and a first international route from MRV may be to Yerevan in neighbouring Armenia.
Launched in 2017, Azimuth Airlines operates 11 SSJ100 jets leased from Russia's State Transport Leasing Corporation (GTLK) and plans to increase its fleet size to 16 units by 2023. In 2019 the airline carried 1.247 million passengers, thereby achieving an impressive 86.3 per cent year-on-year growth, ranking it in 18th place among Russia's airlines. The airline is under the control of Vladimir Skoch and Vitaliy Vantsev, who are also major shareholders of Moscow's Vnukovo airport.