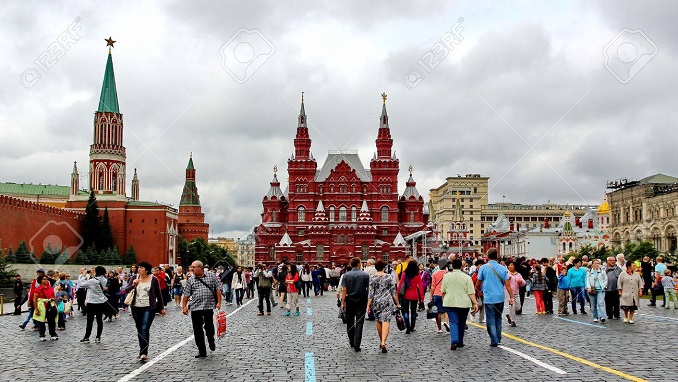 Six months after Russia suspended direct flights to and from Georgia, the Caucasus country has recorded around 100,000 less Russian tourists than in the same period of 2018,  the Georgian National Tourism Administration (GNTA) has said, according to Georgia Today.
However, the country managed to draw a record number of international visitors in 2019, 3,961,438, visited the country during this period (July-November), which is 215,306 or 5.7% visitors more compared to the same period of the previous year, the tourism authority said.
Due to the flight ban imposed by Russian President Vladimir Putin after large-scale anti-Russian rallies in Georgia in June, the number of Russian visitors to Georgia decreased by precisely 99,483 compared to the previous year. Russians are still in second place by the number of visitors by country, and around 714,000 visited Georgia in 2019, the GNTA's data reveals.
The decrease in Russian tourists was balanced by an increased tourist flow from other countries. The growth was particularly pronounced from Ukraine, Israel, and Saudi Arabia, the GNTA said. 114,478 Israelis traveled to the former Soviet state in 2019, an increase of 29% over a year earlier.
The President of the National Bank of Georgia Koba Gvenetadze said this month that the decision of the Russian President to ban direct flights to Georgia in June 2019 cost the Georgian economy $300 million and that this move, and the spread of other formal or informal trade sanctions, raised expectations of an exchange rate devaluation.
"We estimate that the country received $300 million less in tourism revenue due to airline transactions. This was followed by the political tensions that contributed to the further devaluation of the national currency," he said.