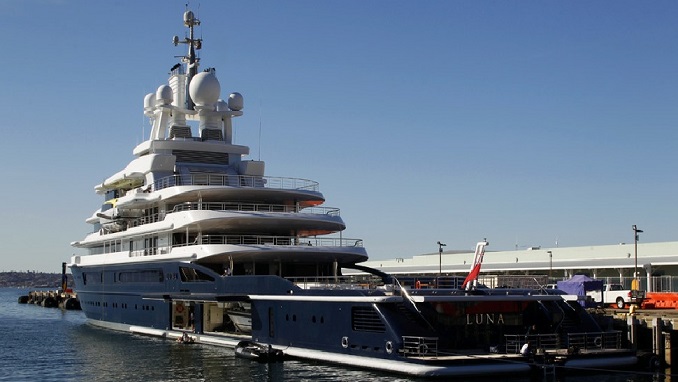 The Russian Federation's Government has accepted Rostourism's plan for the growth of yacht tourism in the nation up to 2030. On October 19, the document was made available via the official legal information site, Vedomosti writes.
According to Zarina Doguzova, the director of Rostourism, a roadmap will be developed based on the idea, which would include a precise plan of activities and measures. As a result, it is intended to update state support measures for yacht tourism, including efforts for small and medium-sized enterprises, and to modify state programs in this area.
According to Doguzova, the concept's execution would "dispel the illusion of luxury yacht tourism and develop reasonable offerings for visitors," as well as make the sector more appealing to investors, recruit new employees, and establish new vacation destinations.
The paper, in particular, envisions the establishment of a "branched network of contemporary marinas" that would serve as "year-round tourism complexes" with hotels, conference centers, spa complexes, gyms, stores, restaurants, museums, souvenir shops, and promenades, rather than simply marinas for boats.
It is also suggested to establish circumstances for bringing yachting enthusiasts from across the world to Russia, as well as to develop new specialized training programs to enhance the quality of service.
Despite the vast number of lakes, rivers, and seas in Russia, yacht tourism is still underdeveloped, according to Rosturizm. The sector requires both infrastructure and people, and actual demand far outstrips supply.
The concept also highlights some shortcomings in present domestic law in this area: for example, Russian laws do not define the term "yacht," and the limitation on the length of a small vessel of 20 m varies from the globally agreed standard, which is 24 m. The authors of the document believe that the restriction that pleasure and sports sailing vessels can only be used for non-commercial purposes leads to their owners' exclusion from the networks.