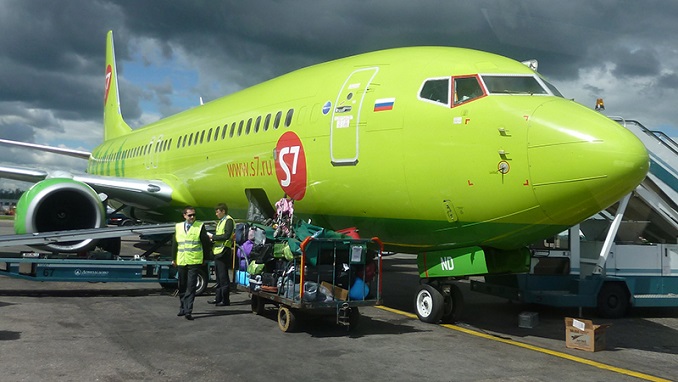 S7 Airlines, Russia's largest privately owned carrier, has initiated the reconfiguration of its A320ceo aircraft into all-economy cabins, explaining the move with increasing demand for affordable air travel and the necessity to adjust its capacity following the retirement of its Airbus A319s, Rusaviainsider.com reports.
The current-generation A320s will be able to accommodate as many as 174 passengers, up from the 158 seats that are currently available, eight of which are in a business class cabin. When the reconfiguration of all 18 aircraft is finished the overall capacity will bring 288 additional seats into the airline's available inventory, S7 said.
According to the airline's plan, 15 A320s will be reconfigured by the end of this year, with the remaining three by the start of the 2020 high season. The carrier has revealed to Russian Aviation Insider that the move is linked to the withdrawal of its Airbus A319 aircraft. One third of its 18 smallest and oldest narrow-bodies will be dispensed with by the end of this year and the rest are due to be phased out during 2020.
The airline operates its 144-seater A319s mostly on short-haul domestic routes. S7 Airlines previously acknowledged that demand for cheap tickets is currently growing, including in the corporate segment. The reconfiguration of the A320s are being carried out by S7 Technics, S7 Group's in-house maintenance specialist.
Apart from the A319s, all-economy cabins are also installed on 17 Еmbraer E170 regional jets. The total S7 Group fleet, which comprises Sibir and Globus, currently consists of 102 aircraft.
Meanwhile, S7 said it is continuing the renovation of its fleet. Earlier this month the airline took delivery of its 20th Airbus A320neo-family aircraft.