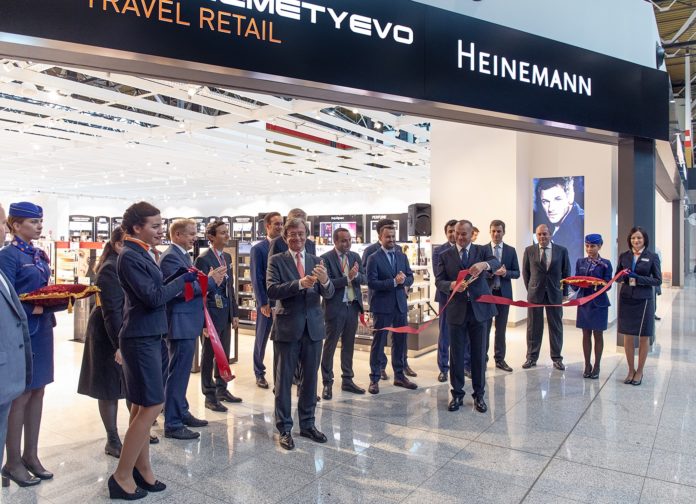 The largest airport in Russia, Moscow's Sheremetyevo, has summed up its operating results for June and the first half of 2019, which show the airport served over 23 million passengers in the first half of this year, International Airport Review reported. 
Total passenger traffic in the first six months of 2019 was 23,404 million passengers, an increase of 14.1 per cent year on year (YoY). In HY1 2019, the airport provided 188,346 take-off and landing operations, a 14.6 per cent increase YoY.
Sheremetyevo is a leading airport in the Moscow Air Hub with 50 per cent of the total passenger traffic.
Between January and June 2019, the number of passengers on international flights amounted to 12,324 million people – 11.5 per cent higher than in the same period last year. This growth in passenger traffic has been attributed to the increased demand for flights to Antalya, Beijing, Bangkok and Rome.
Passenger traffic on domestic flights for HY1 2019 increased by 17.3 per cent and totalled 11,080 million people. This increased domestic traffic occurred mainly due to the growth in popularity of destinations such as Sochi, Simferopol, Vladivostok and Kaliningrad.
The most popular destinations internationally during HY1 2019 were Antalya, Paris, Yerevan, Beijing and Tel Aviv, while the most popular domestic flights were those to St. Petersburg, Sochi, Simferopol, Yekaterinburg, and Krasnodar.
During the period, Sheremetyevo added two new international destinations: Marseille and Palma. In that time, the airport also launched flights to nine cities in China, namely Jinan, Shijiazhuang, Fuzhou, Xi'an, Nanning, Nanjing, Taiyuan, Zhengzhou and Shenyang.