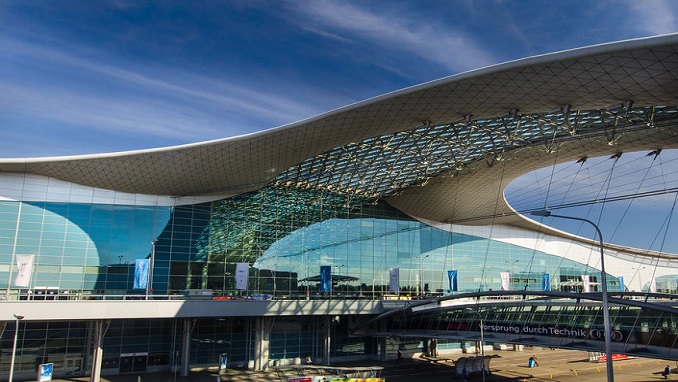 Sheremetyevo International Airport has won two awards at the prestigious Business Traveler Russia and CIS Awards in the categories of "Best airport in Russia and CIS" and "Best Business Lounge in Russia and CIS" (The Moscow Lounge). The awards ceremony took place on February 28, 2020, the airport's press service said.
Business Traveler Russia and CIS Awards was established by the Russian edition of the Business Traveler magazine. The winners were selected following online voting by the magazine's readers, many of whom are frequent users of the Sheremetyevo VIP and business lounges.
Denis Nuzhdin, Deputy Director General for Corporate Development of JSC SIA (Sheremetyevo International Airport), remarked in his acceptance speech, "We are grateful to both guests and experts for the recognition of our work. The most valued and demanding passengers have confirmed the high-quality standards of the premium services provided by Sheremetyevo. A number of independent evaluations and authoritative rankings have shown that Sheremetyevo airport offers one of the best infrastructures for VIP and business travelers in Europe. Our aim is to provide our guests with all the necessary conditions for both productive work and relaxation."
Sheremetyevo airport offers a comfortable, high-tech, and welcoming environment to all categories of passengers. Aiming to offer a high-quality service, the airport has undertaken a dynamic infrastructure development program utilizing the latest digital technologies and expanding the range of services constantly.
Special attention is devoted to the modernization of VIP and business services. In 2019, the business lounges at Sheremetyevo were visited by 3,484,000 travelers—a 17% increase over 2018.
The two-floor Moscow Lounge is located in the waiting area for international departures in Terminal D. The interior of the business lounge is decorated in natural pastel colors using high-end materials.
The first-floor self-service buffet serves a wide variety of dishes, snacks, desserts, and drinks. The second floor offers a buffet, bar, massage chairs, four comfortable sleep boxes, showers, two meeting rooms, and a children's playroom. The Clarins Skin Spa in the business lounge is the brand's first express-service spa.
The Business Traveler Awards are awarded annually for outstanding achievements and innovations in the field of business tourism. The first Business Traveller Awards ceremony was held in 1988 by the editors of the British Business Traveler magazine to celebrate the work of the best air carriers, hotels, airports, and car rental services.
Over the years, the Business Traveler Awards has earned its reputation as an authoritative award — in large part due to its fairness. This is because the winners are selected by customers of the business travel industry: frequent business travelers, graduates of leading international and Russian business schools, managers of large banks and companies, representatives of state corporations, and individual travelers. The prize is currently held in the UK, the USA, the Asia Pacific region, Russia and the CIS, Africa and the Middle East, Germany and Poland.