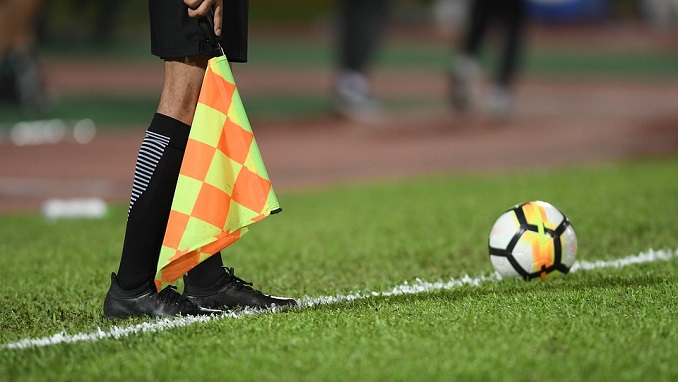 The Russian Football Union's (RFU) Executive Committee has slammed the national team's performance in the 2020 UEFA Euro Cup this summer, calling it unsatisfactory, RFU President Alexander Dyukov stated on Thursday.
"The team's effort has been disappointing," Dyukov told journalists after a meeting of the RFU Executive Committee earlier in the day. "The Executive Committee wishes to express its appreciation to team Head Coach Stanislav Cherchesov for his five-year service to the squad."
"The team's performance at the 2018 [FIFA] World Cup will go down in history as a memorable milestone," Dyukov concluded.
The Russian national team failed to advance from the group stage of the 2020 UEFA Euro Cup last month. The Russian football team completed its European championship trip by placing third in Group B with three points after three games.
The squad began their 2020 Euro Cup campaign with a 0-3 loss to Belgium and a 1-0 victory over Finland, both at St. Petersburg, Russia. Nonetheless, they were defeated 1-4 by Denmark in Copenhagen on June 21.
The RFU Technical Committee met on June 30 to evaluate the national team's performance in the European Football Championship. Cherchesov's efforts in the 2020 UEFA Euro Cup were deemed poor by the Committee. On July 8, the RFU announced that the national football team's head coach, Stanislav Cherchesov, and Russia's governing football organization had terminated their contract.
Dyukov stated of Cherchesov's tenure as head of the national football team, "the RFU supplied all of the needed circumstances for the national team's training process, we saw how the job was done, and no one messed about in the coaching staff."
"The coaching staff's plan was fully implemented," Dyukov stated. "However, as a result of this effort, we assign an inadequate grade."
Cherchesov, 57, took over as head coach of the national football team in the summer of 2016, signing a deal with the RFU to continue as the team's head coach until August 2018.