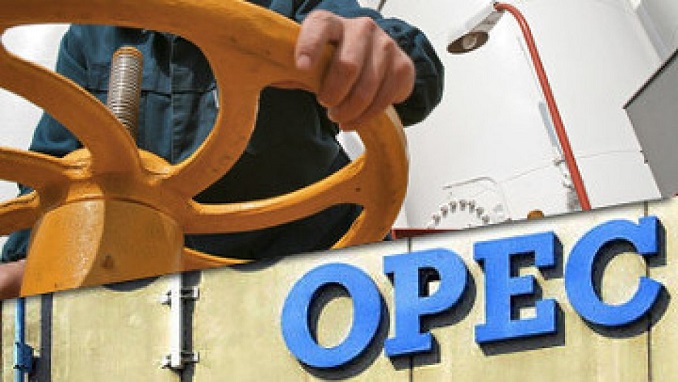 Participants in OPEC+ have agreed to maintain the deal's terms while not boosting oil production. Following the discussions, Russian Deputy Prime Minister Alexander Novak told Russia-24 TV that the already scheduled November increase in oil output of 400,000 barrels per day would continue the process of stabilizing the oil market.
Russia's contribution to the increase in output is about 100,000 barrels per day, TASS reports.
Brent oil prices exceeded $81 per barrel for the first time since October 17, 2018, against the backdrop of OPEC+'s declaration that production rates would not be increased. North American WTI surpassed $77 per barrel, breaking the previous high set in 2014.
Many analysts anticipated OPEC+ to vote on a faster rise in oil output in response to pressure from the United States, where gasoline prices have skyrocketed. Earlier, US Vice President Joe Biden mentioned the potential of talks with the alliance on this topic. 
According to sources, the conference addressed a potential increase of 800,000 barrels per day, but the parameters remained the same. China will be dissatisfied with the alliance's decision, since it has already begun to sell oil from its strategic reserve in order to drive down oil prices.
The maintained parameters do not bode well for the EU, where rising natural gas costs have resulted in more costly electricity as well as skyrocketing gasoline and diesel prices. This may have an impact on Russia's domestic market, since gasoline market quotes in Russia are determined by its export cost.
Because the decision was taken collectively by 13 OPEC nations, as well as Russia, Kazakhstan, and Azerbaijan, it is reasonable to claim that Russia benefits from the maintained deal's parameters in general.
The deal was started by Saudi Arabia and Russia, but a final decision requires unanimous approval. The participants did not have any disagreements, based on the fact that the OPEC+ conference lasted less than an hour.
Denis Badyanov, an analyst at Alfa Capital, thinks the alliance's decision was expected and sensible. OPEC+ is driven by estimates that anticipate an increase in gasoline demand to 100.8 million barrels per day in 2022. (the same level observed worldwide before the crisis). As a result, demand will rise to 4.2 million barrels per day, while market supply will expand.
Russia benefits from high oil prices not just via export income, but also through levies on oil producers that are tied to global oil prices. At the same time, as market supply grows, oil prices will fall, according to the expert. In the short term, they may fall from almost $82 to $75-77 per barrel.